Nikki Haley May Run For President In 2024, Face Off With Ex-Boss Trump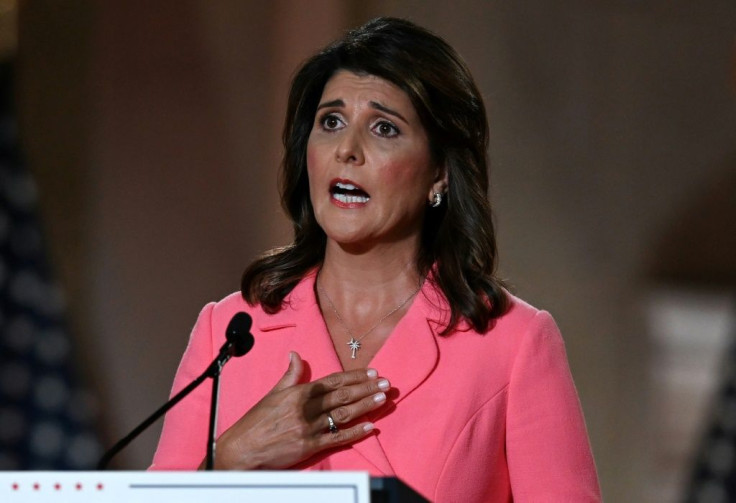 KEY POINTS
Haley has reportedly hired key staff and is canvassing potential donors for 2024
She is also reportedly putting together a finance committee for a possible candidacy
Trump's announcement will not affect Haley's decision, according to the former UN ambassador
Former Trump administration official Nikki Haley is reportedly considering running for the presidency, possibly facing off with her former boss Donald Trump.
According to CNBC News, Haley has already hired key staff and is canvassing potential donors for the upcoming 2024 elections.
Although the former Trump ally has not announced a presidential bid yet, the outlet reported that Haley is putting together a national finance committee and communications team in advance of a potential 2024 campaign.
The former South Carolina governor has earlier hinted at a possible candidacy during an interview with Fox News.
"When you're looking at a run for president, you look at two things. You first look at: 'Does the current situation push for new leadership?'" Haley told Fox News on Thursday. "The second question is: 'Am I that person that could be that new leader?' And can I be that leader? Yes, I think I can be that leader."
According to the former United States ambassador to the United Nations, Donald Trump's announcement for candidacy for 2024 will not affect her decision.
"I had a great working relationship with the president. I appreciate all the foreign policy issues we worked on together. But what I will tell you is, the survival of America matters. And it's bigger than one person. And when you're looking at the future of America, I think it's time for new generational change," she said, as quoted by Fox News.
"I don't think you need to be 80 years old to go be a leader in D.C. I think we need a young generation to come in, step up, and really start fixing things."
Meanwhile, according to CNBC's sources, political consultant Mary Kate Johnson has been reaching out to major political donors to gauge their interest in joining Haley's finance committee.
Moreover, veteran hedge fund manager Paul Singer has reportedly already donated both to Haley's nonprofit and her political action committee, according to Federal Election Commission filings and a nonprofit record, as per CNBC.
Regarding Hayley's chances should she run for president, a recent survey by Yahoo News found that only 5% of Republicans and GOP-leaning independents favored her, compared to Trump's 42%.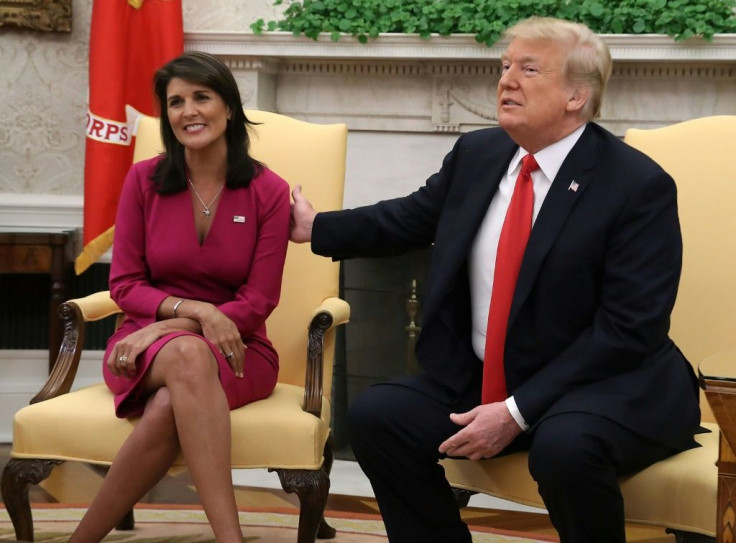 © Copyright IBTimes 2023. All rights reserved.