Exclusive: Bad Idea AI Token Confirms Major Crypto Exchange Listing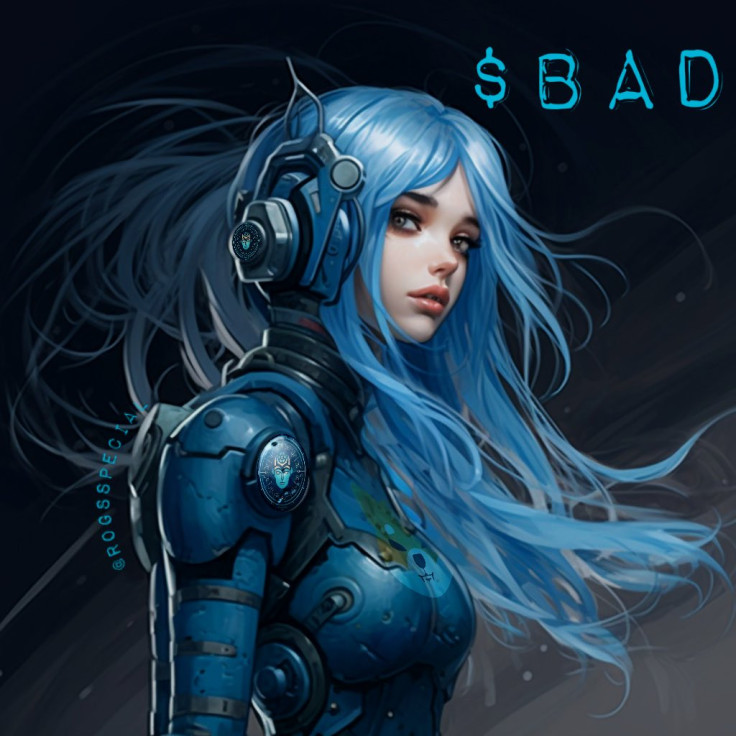 Bad Idea AI (BAD) token saw a double-digit surge on Monday following the official announcement that MEXC, one of the leading digital asset exchanges with over 7 million global users, is scheduled to list the crypto asset on its platform.
BAD was trading at $0.00000009165 as of 12:08 p.m. ET on Monday, representing a 15.20% price spike in the last 24 hours, a 23.90% price increase over the past 7 days and a 43.6% price gain over the last 30 days, based on the data from CoinMarketCap.
The recent price action could be due to the announcement made recently by MEXC and was later confirmed by Bad Idea AI via its official X account.
Earlier on Monday, the crypto exchange shared that users can trade with the BAD/USDT pair starting September 5 at 12:00 p.m. UTC.
Along with the announcement, MEXC also launched "a listing campaign" where users can vote with MX tokens to win airdrops. The total pool of the activity is 50,000 USDT.
As Bad Idea AI is one of the recent crypto projects in the industry, International Business Times reached out to the team to learn more about its approach, especially when it comes to centralized exchange platform listing.
"From the beginning, we have pointed out that it is very important to choose and be listed on legitimate exchanges with a good reputation because we care about investors. I'm happy to see that's what bad Idea practice is," Lucie, who is the project's advisor, said, adding that the team conducts its own due diligence or DYOR, checks the exchanges' "reputation on trust pilot," evaluates its community, as well as checks their activities on social media and Telegram.
Bad Idea listing manager who uses the handle Mr. Lightspeed shared with IBT that the decision to list on exchanges, particularly on MEXC was a product of a unique approach that uses advanced AI analytics and a decentralized autonomous organization (DAO) vote.
"We have employed the use of BAD Idea AI in every decision made for the project from our initial strategy of placing additional liquidity on SushiSwap and ShibaSwap first, then to the order to the exchange listings we have seen so far," the listing manager said.
"The DAO has also had a distinct contribution with our upcoming exchange being one decided by the community itself," he added.
"We utilize AI to streamline decision-making options, which are then put to a vote by our DAO. Recently, we discovered that one of our thriving international communities faces geo-restrictions, limiting their exchange options. After researching available exchanges for them, we opened the decision to a community-wide vote," Mr. Lightspeed explained when asked to expound on the distinct role of DAO in terms of BAD getting listed on exchanges.
Regarding the potential issue crypto assets face when listed on centralized crypto exchange platforms, he said: "While we're advocates for decentralization and self-custody, we recognize that Web3 is still evolving to become more user-friendly. We view centralized exchanges (CEXs) as a tool to increase liquidity and broaden the utility of our token. CEXs offer market exposure, easy access to fiat conversions, and can even generate revenue for the project when managed correctly and in line with listing agreements."
BAD, also told IBT that it adheres to its mantra, "brick by brick," and that's why, unlike other crypto projects, it has no timeline when it comes to getting listed by a certain number of exchanges.
"We have no set timeline and allow market conditions and community sentiment to guide some of our decisions. We adhere to a "brick-by-brick" mantra, avoiding rushed choices. Our long-term commitment to the project and to Shibarium as a whole means setting a pace that allows our initiatives to fully realize their impact. This includes the nodes and validators we plan to build, as well as the expansion of our AI bots to support other communities," the crypto executive said.
Mr.Lightspeed expressed his gratitude to the community and emphasized that he is just a cog in the big machine, that is, Bad Idea AI.
"I am just one component of several decentralized and autonomous elements within Bad Idea AI. I'm pleasantly surprised by how effectively the other autonomous aspects of the project operate. We're fortunate to have proactive community members who can self-task effectively and follow through with what they promise. It's humbling. $BAD is a grand experiment between AI and humanity that could all just be a bad idea ... or not," he said.
Shytoshi Kusama, the pseudonymous lead developer of Shiba Ecosystem, previously said that Bad Idea AI is an important project for Shibarium.
Bad Idea was introduced by the ShibaEcosystem team last month in Toronto, Canada during the Blockchain Futurist Conference, alongside other SHIB-backed products.
As of 2:39 a.m. ET on Monday, BAD was trading up at $0.00000008968, with a 24-hour trading volume up by 4.57% at $1.34 million, representing an 11.89% increase in the last 24 hours and a 23.9% increase over the past seven days.
Based on the latest data from CoinMarketCap, BAD's total circulating supply stands at 534.96 trillion SHIB, with its value up by 11.67% at a $47.86 million market cap.
© Copyright IBTimes 2023. All rights reserved.