Fifth Largest ETH Holder Robinhood Adds Over 14 Trillion SHIB In 20 Days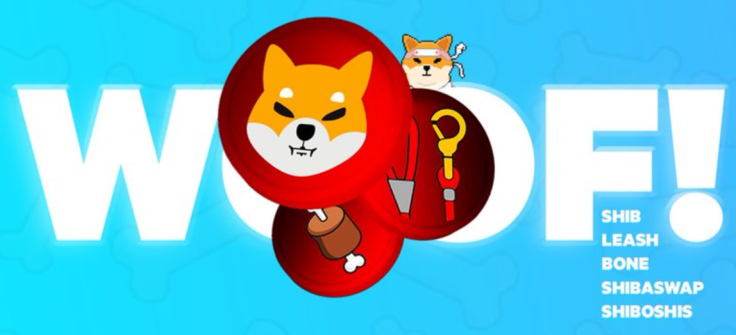 Arkham Intelligence, a crypto data tracking platform, identified Robinhood as the fifth-largest Ethereum (ETH) holder and revealed that it also holds 34 trillion Shiba Inu (SHIB) tokens.
Earlier this month, Arkham Intelligence identified the crypto trading and brokerage firm Robinhood as the owner of the third-largest Bitcoin wallet, which holds 118,300 BTC, equivalent to approximately $3.2 billion, based on the prevailing market price.
Arkham, in its latest post on social media platform X, shared that it has also identified Robinhood "as the owner of the 5th largest ETH wallet, holding $2.54 billion of ETH," before clarifying in another post that the funds in the wallet are held in custody for user balances.
"Our identification of Robinhood as the owner of the third-largest Bitcoin wallet was widely covered. But most coverage missed that we've also identified them as the owner of the 5th largest ETH wallet, holding $2.54B of ETH," the post read.
"Funds they hold in custody for user balances. SEC requires that crypto balances on RH are backed 1:1," the crypto data tracking platform said in a follow-up post.
Aside from those two world's largest crypto assets by market capitalization, Robinhood surprisingly owns over 34.086 trillion Shiba Inu tokens, equivalent to approximately $279.85 million, based on the prevailing market price.
The latest data on Arkham shows a massive spike in Robinhood's SHIB holdings, which were holding around 20 trillion SHIB on Aug. 10, equivalent to around $197.40 million.
In a span of 20 days, Robinhood's SHIB holdings increased by 70.4%, as it added 14.086 trillion SHIB tokens.
While the reason for this increase in SHIB holdings isn't clear, it may have something to do with the official opening to the public of Shibarium, the layer-2 scalability solution of the Shiba Ecosystem. After its problematic launch earlier this week due to overwhelming demand, Shiba Ecosystem's pseudonymous lead developer, Shytoshi Kusama, announced that the team is re-opening the network to the public.
At the time, Kusama said that Shibarium had "accumulated over 65,000 wallets and 350,000 transactions" prior to the re-opening announcement.
However, the latest data revealed that just a few days after Shibarium became available to the public, it had 431,765 wallet addresses and nearly 600,000 (599,470), showing a 564% increase in wallet addresses and a 71.3% increase in total transactions.
International Business Times reached out to a Shiba Ecosystem and Shibarium Tech marketing specialist who uses the X handle @LucieSHIB for comments on the massive SHIB holdings of Robinhood.
"It's a testament to the growing recognition of Shiba Inu's http://potential.It's not surprising at all, this kind of visibility amplifies crypto belief in Shiba's unique value proposition. The journey continues, and these revelations only fuel our drive to spread the word about this amazing project," Lucie said.
As of 4:15 a.m. ET on Thursday, SHIB was trading down at $0.000008209, with a 24-hour trading volume down by 34.35% at $112.42 million, representing a 0.67% decrease in the last 24 hours and a 1.4% loss over the past seven days.
Based on the latest data from CoinMarketCap, SHIB's total circulating supply stands at 589.35 trillion SHIB, with its value down by 0.91% at a $4.84 billion market cap.
© Copyright IBTimes 2023. All rights reserved.