Shiba Ecosystem Executive Calls Out Influencers For Making Promises About SHIB Burn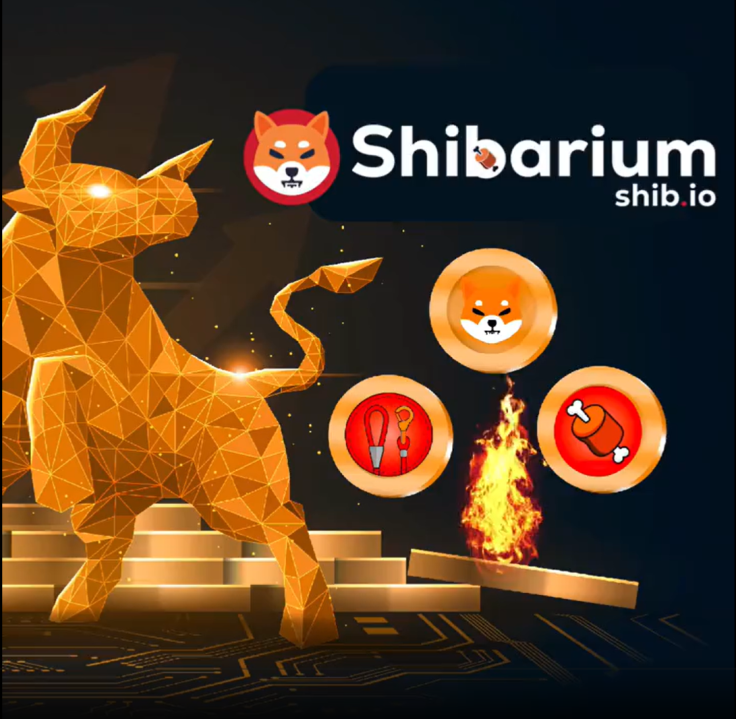 KEY POINTS
The burning mechanism in Shibarium operates as users make transactions and pay for gas fees using BONE tokens
The gas fee is divided into the base fee, which is locked in the Shibarium contract, and the rest to the validators
As of 7:40 a.m. ET Wednesday, SHIB was trading up at $0.000008244
Shiba Ecosystem and Shibarium Tech marketing specialist, who uses the X handle @LucieSHIB, has called out some influencers for making big promises about the SHIB burning feature of Shibarium, as the layer-2 scalability solution achieved another milestone by hitting 300,000 wallet addresses just days after it reopened to the public.
Lucie, in a lengthy tweet posted early morning Wednesday, said her post was a friendly reminder to "some influencers making big promises about $SHIB burns," since there were "no keys to the $SHIB supply" as it was "completely decentralized."
The marketing specialist explained that SHIB burns on Shibarium were the result of people buying and using the layer-2 scalability solution, which was strategically designed to charge low gas fees so that millions would use it and participate in the burning effort of the community.
"Whatever gets burned is simply a result of people buying and using #Shibarium," Lucie said in her tweet, adding those talking about Shib burn "might not have the best understanding of Shib Tokeomics."
She stressed that, unlike other crypto executives, the team behind Shibarium was not made up of billionaires, but ordinary people trying to make a difference, so they couldn't "burn millions of dollars themselves."
Lucie also offered a crash course about Shibarium, and explained that each time someone used the blockchain, "a little bit gets burned."
Further, she encouraged the community to not rush things, while adding that everything was part of a long-term plan, with Shibarium's impact expected to be felt between eight and 12 months after its launch.
"The developers are putting in tremendous effort, working tirelessly to make things happen. Unfortunately, there are some influencers out there who are more focused on gaining followers rather than having a deep understanding of the project," Lucie told International Business Times.
"They're throwing around mocking tweets without any real knowledge or insight. It's important to stay informed and not be swayed by such negativity. Let's support the hardworking developers and focus on the progress they're making, she added.
The burning mechanism in Shibarium operates as users make transactions on the platform and pay for gas fees using Bone ShibaSwap (BONE) tokens.
The gas fee is divided into the base fee, which is locked in the Shibarium contract, and the rest to the validators.
The 70% base fee is converted into SHIB and sent to dead wallets (burned), while the 30% is reserved for developers to maintain the layer-2 scalability solution.
"When users make transactions on the network, the base fee is locked on a Shibarium contract, while the priority fee is paid to validators. The base fee is divided, with 70% burned and 30% set aside for network maintenance," Lucie said in a tweet in June.
"Accumulated $BONE tokens in the burn contract trigger the burn process on Ethereum's L1 network. BONE tokens are swapped for SHIB tokens, which are then burned, effectively reducing the total supply. Users can initiate burns through Shibarium's website, confirming transactions to migrate to the Layer 1 network. Once the process is complete, SHIB tokens are permanently removed from circulation, impacting the total max supply," she added.
"This burning mechanism has several key benefits. Firstly, it introduces deflationary aspects to SHIB tokens, reducing the supply over time. This can potentially benefit token holders through increased value and scarcity. Secondly, it helps maintain supply-demand balance within the Shib ecosystem. With fewer tokens in circulation, assuming demand remains constant or increases, it can lead to price appreciation" the Shiba Ecosystem and Shibarium Tech marketing analyst explained.
"Moreover, the burning mechanism incentivizes user engagement. Accumulating BONE tokens and initiating burns allows users to actively participate in reducing the SHIB token supply. Shibarium's user-friendly portal facilitates this process, making it accessible to all. By clicking "Initiate burn" and confirming transactions, users contribute to permanently removing SHIB tokens from circulation," she added.
Meanwhile, Shibarium continues to turn heads with its unprecedented success as it shows remarkable growth.
When Shytoshi Kusama, the pseudonymous lead developer of the Shiba Ecosystem, announced the re-opening of Shibarium to the public Monday, they said it has "accumulated over 65,000 wallets and 350,000 transactions."
However, as of Wednesday, Shibarium showed a substantial spike in terms of number of transactions and wallet addresses.
Recent data revealed the number of transactions surged to as much as 48.5% to 520,117 transactions and a 370.9% boost in the number of wallet addresses to 306,135.
As of 7:40 a.m. ET Wednesday, SHIB was trading up at $0.000008244 with a 24-hour trading volume up by 41.77% at $177.46 million, representing a 2.05% increase in the last 24 hours and a 0.5% loss over the past seven days.
Based on the latest data from CoinMarketCap, SHIB's total circulating supply stands at 589.35 trillion SHIB, with its value up by 1.98% at a $4.86 billion market cap.
© Copyright IBTimes 2023. All rights reserved.