Exclusive: Samsung Vows To Continue Supporting K-Wave; Plans For More K-Pop Fan Experiences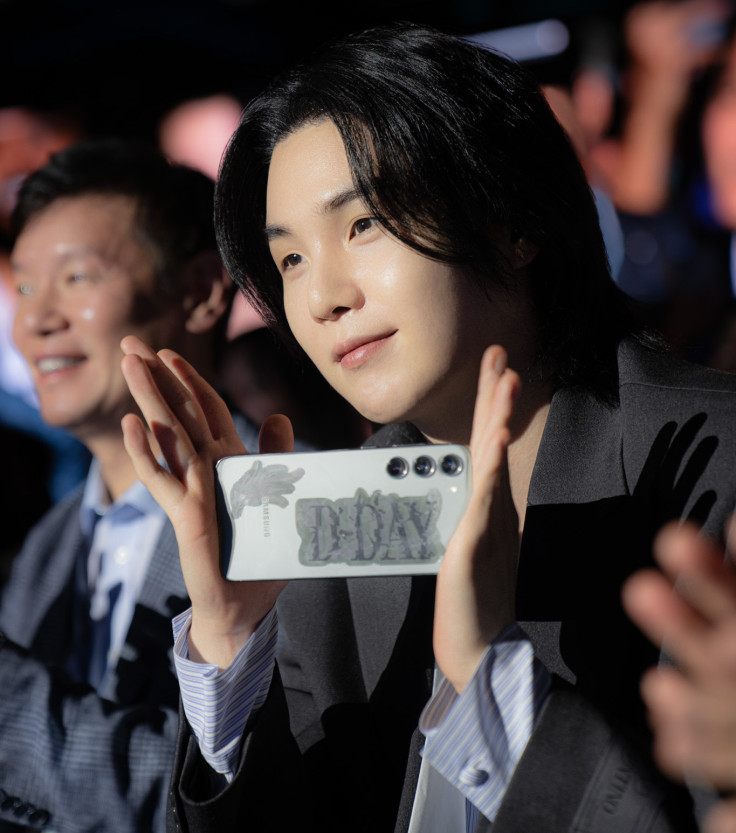 KEY POINTS
Samsung recently returned to South Korea to celebrate its "Galaxy Unpacked" event
Its SVP of Mobile Experience said that the brand will tap into the K-Wave cultural rise
Samsung will be presenting KCON LA 2023, the largest celebration of Korean music
The K-Wave phenomenon has expanded to a global scale, collecting millions of enthusiasts who have gained an interest in Korean culture.
In today's generation, people of different ages, races and genders have taken a liking for anything related to South Korea -- may it be the food, fashion, beauty, technology, or the entertainment business, such as K-dramas, K-movies and K-pop.
Tech giant Samsung Electronics has recognized this pop culture phenomenon, utilizing it as a means to deeply connect and resonate with its consumers through a shared passion.
The company — founded by Lee Byung-chul back in 1969 — returned to its home country of South Korea, for the first time, to celebrate Korean culture worldwide through its latest "Galaxy Unpacked" event, attended by the biggest K-pop idols and personalities.
The highly anticipated event, held last July, drew viewers from all over the world to catch a glimpse of their favorite Korean stars while also learning about the new innovations Samsung had to offer.
International Business Times recently caught up with Janet Lee, Senior Vice President of Mobile Experience at Samsung Electronics America, who spoke about how the multinational company has been riding the K-Wave.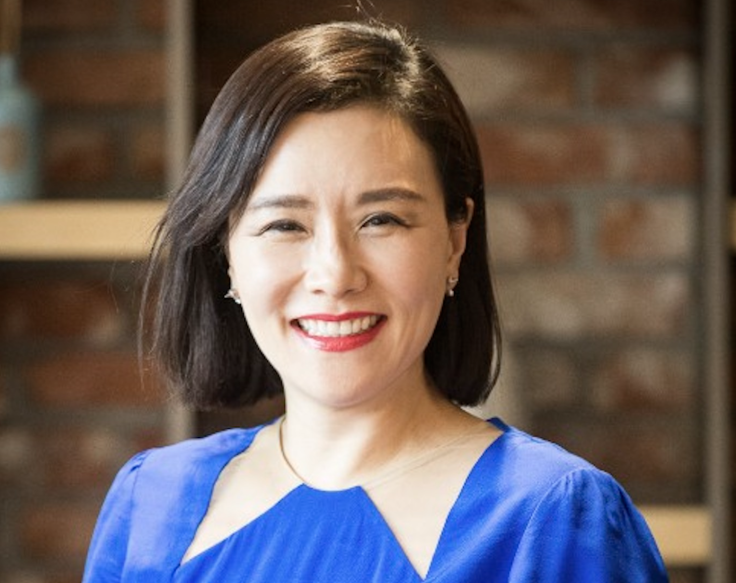 Janet Lee, SVP of Mobile Experience at Samsung Electronics America
Samsung
Lee got candid about Samsung's efforts to support the increasing popularity of the K-culture, and its commitment to do so in the future. Given its South Korean roots, Samsung is a "natural fit" to tap into this growth -- grabbing the opportunity to dive deeper into K-culture and share it with the world.
She revealed that the company will continue to form partnerships with the most recognizable names in K-pop, including BTS — whom they partnered with since 2020 — and would offer "unique experiences" to their dedicated fanbases.
To "fuel" the passion of K-pop fans across the globe, Samsung will be presenting the largest celebration of Korean music, KCON 2023. Held in Los Angeles, California, on Aug.18 to 20, the event will showcase some of the biggest K-pop groups today, with performances from IVE, Stray Kids, ZEROBASEONE, RAINE, (G) I-DLE, xikers, NMIXX, and THE BOYZ, among others.
To learn more about Samsung's effort to celebrate K-culture across the globe and its global Galaxy Experience Spaces, check out the full interview with Janet Lee below.
Samsung has held its "Unpacked" events bi-annually in Europe and the United States over the past two decades. Why did the brand decide to host its first South Korea event this year?
Lee: We're excited to have welcomed media and partners from around the world to our very first Unpacked in South Korea. Unpacked is always an exciting moment for us to unveil our newest Galaxy innovations. Hosting this in our home country provided us with an opportunity to share more about Samsung and Korean culture and [the] people who make these incredible technologies possible.
K-Wave culture continues to flourish worldwide, with K-pop idols, K-drama and Korean movies taking center stage. How important is it for a multinational brand like Samsung to support the K-Wave?
Lee: South Korea is known for its history of innovation and culture. Samsung entered the electronics business here in 1969. Since then, it has evolved and expanded, always guided by our culture and commitment to giving our users a great experience. Today, Korean culture has had an impact on pop culture across the globe, in entertainment, film, and of course music. Given our Korean roots, it's a natural fit for our brand to tap into the K-Wave cultural rise.
The industry is ripe with opportunity as K-pop continues to grow in popularity across the globe. We celebrate Korean culture not just through our technological innovations, but through partnerships with artists like BTS and the experiences we bring to our fans.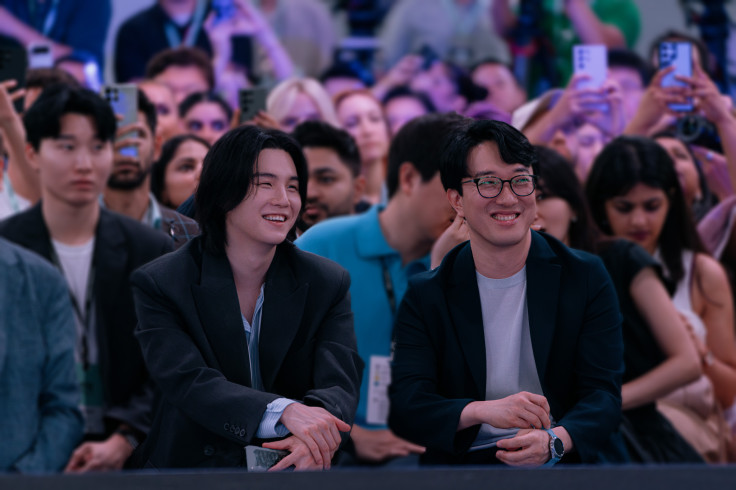 How do you think the K-culture and K-pop have influenced today's generation?
Lee: It's been incredible to watch the world embrace so many aspects of Korean culture because it has so much to offer. From innovative [technology] to unique culinary experiences, to music that inspires the masses, there truly is something for every passion point.
How does Samsung plan to continue tapping into K-Culture in the coming years? What can fans of both K-Culture and Samsung expect from the brand?
Lee: Korean culture is in Samsung's DNA, so you can certainly expect more from us here in the coming years. We've partnered with some of the most recognizable names in K-pop, and more recently have been tailoring unique experiences for this dedicated fanbase. We will continue to lean into our shared love of Korean culture to connect with fans of Samsung and K-pop in the future.
Many K-pop stars were in attendance at the South Korea Unpacked event in July, including BTS' Suga who received the first Galaxy Z Fold 5. What can U.S. fans expect from the Galaxy Experience Space in NYC?
Lee: This year, we're sharing our innovative experiences through a fun, Korean open market-themed Galaxy Experience Spaces. In New York City, the space is open through August 20. In addition to the fun features of the space including unique photo [opportunities] and the chance to win great prizes, we will also have a range of programming available to the public in partnership with DIVE Studios. From daily yoga classes to weekly meet-and-greets with K-pop idols every Saturday and a special performance by Eric Nam on August 19 – there is something for everyone to enjoy.
You can see the full schedule at www.thegalaxyexperiencespace.com.
Why has Samsung decided to collaborate with these K-pop idols?
A: At Samsung, we are always looking for new ways to connect with our consumers through shared passions. We want to help our consumers express their personalities through gaming, music, or content creation on innovative devices and with technology optimized by our unique partnerships. Through our partnership with DIVE Studios, we are creating a special connection between K-pop fans and their favorite K-Pop artists, while celebrating Samsung's Korean roots and the impact Korean culture has had across the globe.
Samsung has been a big supporter of K-pop, partnering with many Idols over the years, including BTS and Stray Kids. Will there be more partnerships like this in the future?
A: Next month, we're sponsoring the KCON convention in Los Angeles. It's the world's largest fan celebration of Korean culture and music. It's another great opportunity for us to show our support for our fans and help fuel their passions while celebrating Korean culture and its impact on our innovation. We will remain focused in this space which means offering new experiences for fans in the future. Keep an eye on our social channels for more!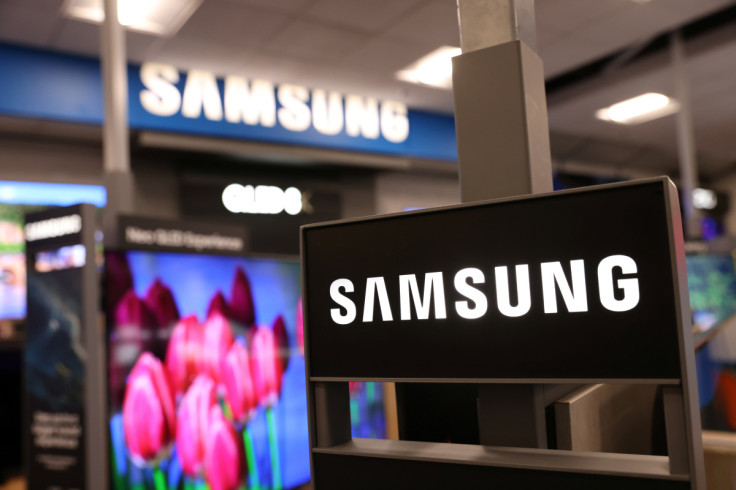 © Copyright IBTimes 2023. All rights reserved.