Exile Group Disputes China's Account of Hotan Clashes, Says 20 Uighurs Killed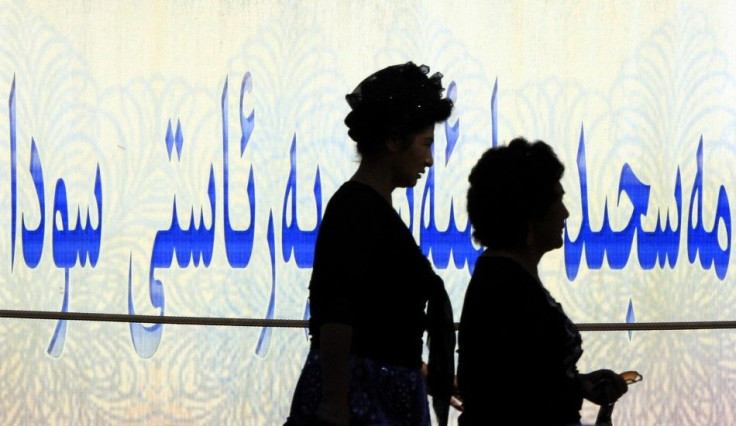 Another clash erupted in China's Xinjiang Uighur Autonomous Region on Monday with about a score of people getting killed in some of the most violent clashes since July 2009 when more than 150 people were killed in widespread clashes.
The Xinjiang government and the state media say 18 people were killed when Uighur Muslim activists attacked a police station. According to this account only 14 Uighurs were killed.
But an exile group championing Uighur rights in China has disputed the Chinese official account. The World Uyghur Congress (WUC), the shooting took place not at a police station, but at the close main bazaar of Hotan, in the Nurbagh area, when more than 100 local Uyghurs peacefully gathered to protest a police crackdown imposed on the city for the last two weeks.
Demonstrators gathered and demanded to know the whereabouts of relatives who had gone missing into police custody. Police opened then fire on the demonstrators, killing at least 20 people, the exile group said in a press release posted on its website. The group says the number of casualties may even be higher.
It also says as many as 12 people were injured seriously, including four women and an 11-year-old girl.
The Uighur group also says authorities have imposed a martial law in the Hotan region and have arrested at least 70 people. The roads to Hotan city have been blocked and incoming and out-coming people are controlled and searched, it says.
Also, the group has accused Chinese authorities of blocking Internet searches on the incident within China.
According to the Chinese state version, 14 Uighurs, 2 police personnel and two refugees were killed in Monday's incident. State-run news agency Xinhua merely said on Monday police gunned down several rioters after they attacked a police station in Hotan.
Rioters rushed into the police station, took hostages and set fire to the station, it said, citing the Ministry of Public Security.
The Xinjiang Uygur Autonomous Region is in northwestern China. It is the largest in area in all the province-level administrative regions of China, according to the Xinjiang government website. The Uighur Autonomous Region covers an area of 1.66 million sq.km, one sixth of Chinese territory. China has said the region has been an inalienable part of the country.
However, the Turkic-speaking Uighur Muslims, the original inhabitants of the region historically, say that the influx of Han Chinese people have threatened their identity and culture and left them a minority in their own homeland.
The Uighur region is strategically important for china as it borders countries like Russia, Kazakhstan, Kirghistan, Tajikistan, Pakistan, Mongolia, India and Afghanistan.
© Copyright IBTimes 2023. All rights reserved.