EXO Baekhyun's Acting In 'Moon Lovers: Scarlet Heart Ryeo' Receives Criticism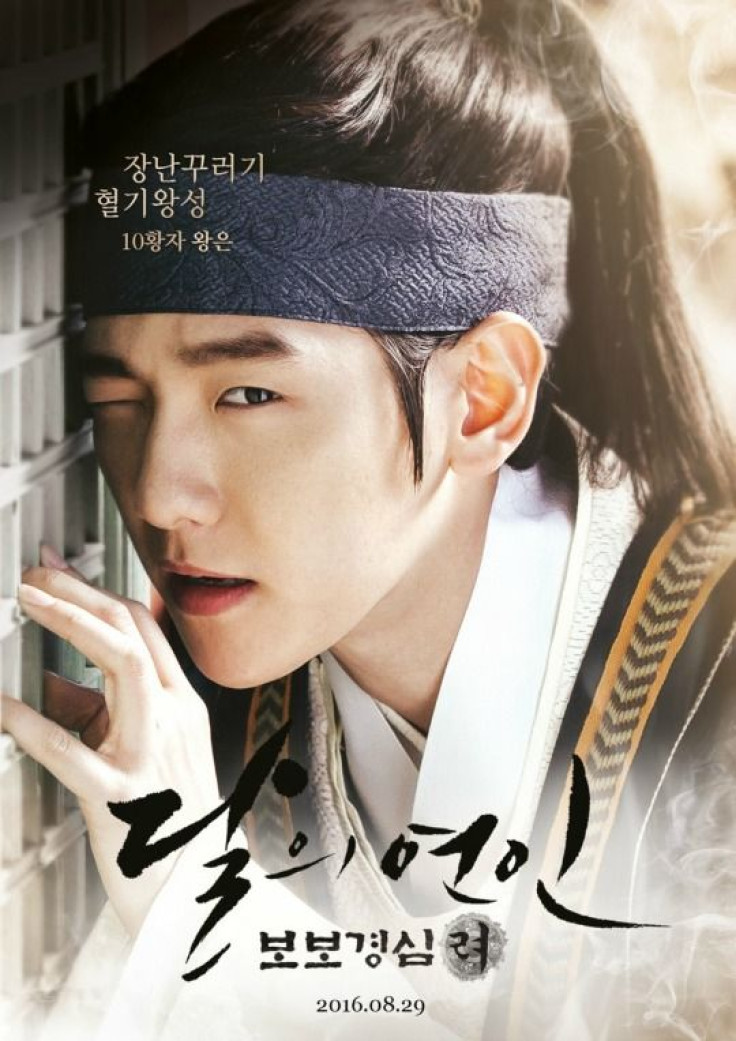 "Moon Lovers: Scarlet Heart Ryeo" has just aired its first two episodes, but it looks like the drama is already getting a lot of flak.
Some of the negative criticism the SBS drama has received was directed toward the editing, directing and the glaring plot holes, but most were aimed at the actors and their performances. With leading man Lee Jun Ki's and Kang Ha Neul's stellar performances carrying most of the drama, the rest of the cast's acting seem lacking in comparison.
Leading lady Lee Ji Eun a.k.a. IU, who plays Ko Ha Jin, a woman who is transported back in time to the Goryeo Dynasty of Korea, has received flak for her acting, alongside Hong Jong Hyun (3rd Prince Wang Yo), Nam Joo Hyuk (13th Prince Wang Wook/Baek-ah) and Ji Soo (14th Prince Wang Jung).
"IU's facial expressions were so awkward. Why were there so many closeups of her ?" commented one netizen on News1 (via NetizenBuzz).
Another fan compared IU to Cecilia Liu, the female lead of the original Chinese TV series "Scarlet Heart," and commented on Nate (via NB), "The original Chinese version's female lead was so pretty, but the Korean remake… Not only is her visual an issue, but she seems to think acting is just opening your eyes up super wide while reading out of a textbook."
EXO member Byun Baekhyun, who made his small screen debut in the historical drama, has also received negative reviews for his acting skills, with most comments slamming the singer-turned-actor for his apparent lack of preparation for the role and understanding of his character. "Baekhyun's acting was so bad that it even buried IU's bad acting ," commented one Pann user.
"His bad acting is a problem, but he also has no understanding of his character. I don't know why they thought casting someone with no basic sense of acting like him was a good idea. He was getting super hated on in the gallery earlier. I think the producers cast him because he's an EXO member and thought that would help the viewer ratings, but I can't stand watching the drama because of him," wrote one viewer on Nate (via NetizenBuzz).
However, his scene with IU's character in the teaser for "Moon Lovers: Scarlet Heart Ryeo" episode 3 has received a much more positive response, with viewers praising the two stars' chemistry with each other. Check out the reviews here.
"Moon Lovers: Scarlet Heart Ryeo," which is based on the Chinese novel "Bu Bu Jing Xin" by Tong Hua , follows the story of Ha Jin. After a solar eclipse, she wakes up in the Goryeo Dynasty of Korea in the body of 16-year-old Hae Soo. While trying to hide her real identity by feigning amnesia, she meets and falls in love with 4th Prince Wang So (Lee Jun Ki).
"Moon Lovers: Scarlet Heart Ryeo" airs every Monday and Tuesday at 10 p.m. KST on SBS.
© Copyright IBTimes 2023. All rights reserved.