'W' Episode 11: Lee Jong Suk's Kang Chul, Han Hyo Joo's Oh Yeon Joo Reunite [WATCH]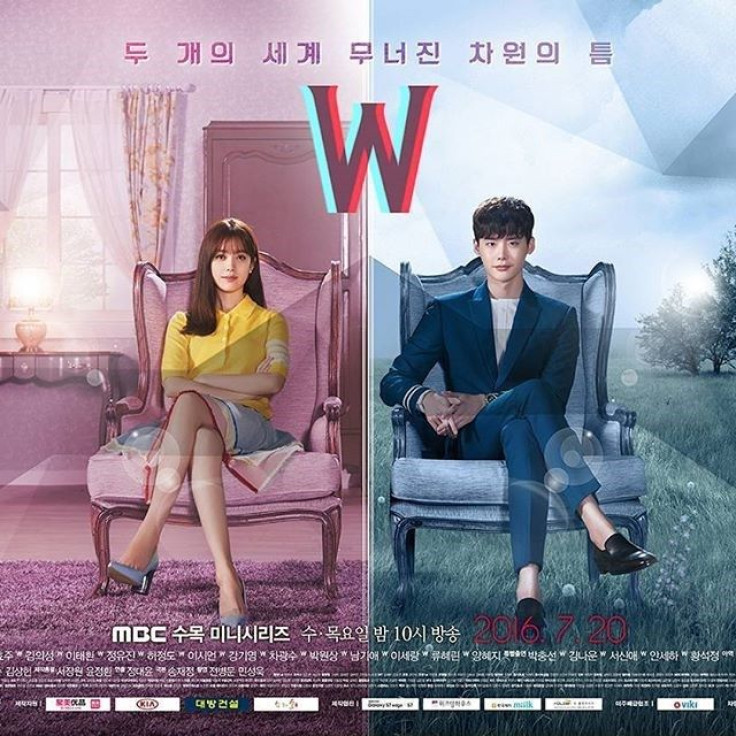 "W - Two Worlds" episode 11 is poised to bring the newly-revealed baddie closer to Oh Yeon Joo (Han Hyo Joo) and Kang Chul (Lee Jong Suk).
In the preview for "W" episode 11, Yeon Joo is back in the real world in order to save Kang Chul from the murderer who is still on a rampage. Once again, she will try to draw the next scenes of "W," and based on the teaser, she might erase Kang Chul's memory of everything that has happened and make it all seem like a long dream.
However, Yeon Joo comes face-to-face with the killer, who now wears the face of her father and Kang Chul's creator (Kim Eui Sung). He appears to be observing her from the graphics tablet that links the real world and comic book one, asking her, "Are you Oh Yeon Joo?"
But the killer's not the only one who is after her.
In the "W" episode 11 sneak peek, presidential candidate Han Chul Ho (Park Won Sang) talks to someone over the phone while looking at Yeon Joo's photo. He's been informed about Yeon Joo's existence and her connection with Kang Chul, and he becomes convinced that the only way they can catch Kang Chul is by bringing her in first. This could be related to episode 10, where the big bad told Han about their pre-determined fates and how they could still change what lies ahead of them, before pledging to help him with the presidential race.
Yeon Joo also realizes that Kang Chul may not be the only person who can summon her to the world of "W." It looks like the villain may have this power as well, as he grabs Yeon Joo by the neck in the teaser much like how Kang Chul first pulled her into his world in "W" episode 1.
But it's not all bad for our two leads, as the final scene of the episode 11 teaser shows Yeon Joo and Kang Chul reuniting at last. Perhaps after looking for her everywhere, Kang Chul finds Yeon Joo sitting next to the road, his gaze showing recognition when their eyes meet.
Find out what happens to Kang Chul and Yeon Joo when "W" episode 11 airs Thursday, Aug. 25 at 10 p.m. on MBC.
Meanwhile, the Lee Jong Suk and Han Hyo Joo drama is still currently the most-watched Wednesday-Thursday drama. Episode 10, which aired Wednesday, Aug. 24, garnered an average viewership of 15.3 percent, according to Soompi.
Watch the "W" episode 11 preview below and tell us what you're hoping to see in the next episodes of the MBC series below!
© Copyright IBTimes 2023. All rights reserved.
FOLLOW MORE IBT NEWS ON THE BELOW CHANNELS