EXO's D.O. Reveals Details About His First TikTok Dance Challenge With BOYNEXTDOOR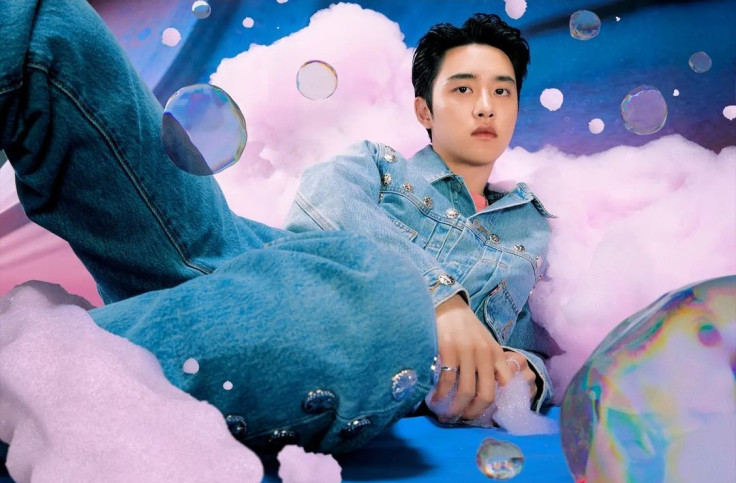 KEY POINTS
EXO member D.O. revealed why he joined BOYNEXTDOOR's TikTok dance challenge
The singer confessed he lost a bet against his longtime pal, Block B's Zico
He once said that he would refuse to do dance challenges with other K-pop idols
EXO member D.O. revealed the story behind why he decided to do a TikTok dance challenge with BOYNEXTDOOR, and it involved his longtime pal, Block B's Zico.
In June, the 30-year-old South Korean artist surprised the K-pop community after doing a dance challenge to one of the tracks of KOZ Entertainment's new K-pop boy group, titled "One and Only."
Other than dancing with a group of youngsters — ranging from ages 17 to 20 years old — what shocked the fans was D.O. participating in the dance challenge trend even though he once admitted that he would "politely" refuse to join such, especially at music show programs, during EXO's "Get Set" vlog uploaded on YouTube early last month.
Now the "Growl" hitmaker — whose real name is Do Kyungsoo — has revealed why he ultimately decided to take on the challenge, thanks to one lucky fan that got to interact with the singer during a recent fan call event.
"That's because I made a bet with Jiho (Zico), so I have no choice!" D.O. candidly said in the video, uploaded by TikTok user @ylsjwjj07, before laughing. In the caption, the user also translated that D.O. said he worked hard to do the challenge because BOYNEXTDOOR was a group formed by his friend, Zico.
Fans — known as EXO-L — flocked to the comments section to express their reactions. Some claimed they knew this all along because D.O. wouldn't do the challenge voluntarily. The video has about 96,500 views and 17,700 likes as of press time.
"Didn't we [theorize] it was that?!! [Laughing my a—s out], we knew it was a bet!!! Kyungsoo wouldn't do [it] by himself," one user wrote.
Another commented, "I KNEW IT! Homeboy was forced."
"Whatever that bet was, thank god he lost it," a third user said.
"We are not surprised," a fourth user noted, while another quipped, "[BOYNEXTDOOR] his first and last collab."
BOYNEXTDOOR debuted in May under KOZ Entertainment — an independent music label founded by Zico in 2019, later acquired by HYBE Inc.
D.O. and Zico have been friends for a long time since their respective groups — EXO and Block B — debuted under the third generation of the K-pop industry. Though the pair kept their friendship out of the limelight, the idol-turned-actor did appear in an episode of the 30-year-old rapper's "Give Me A Minute" show in October 2022.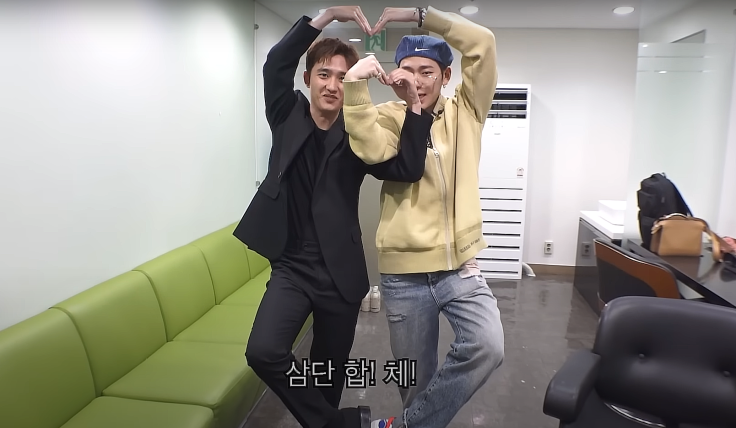 © Copyright IBTimes 2023. All rights reserved.