LISTEN: Here's How EXO's 'Cinderella' Sounds With Drums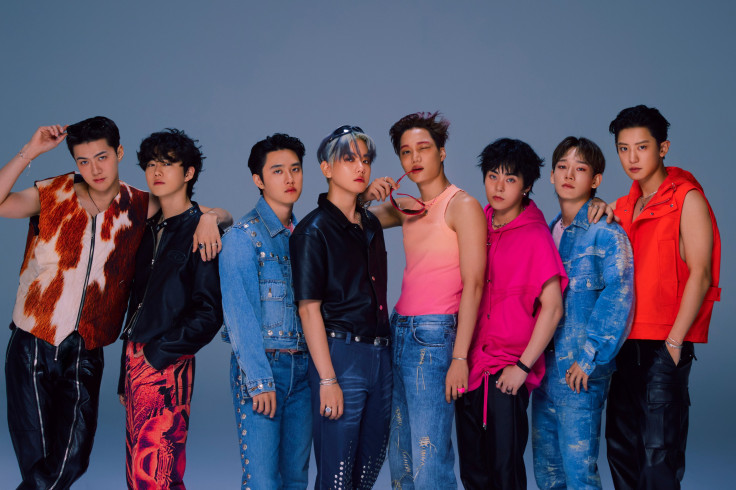 KEY POINTS
Producer MZMC claimed that SM Entertainment failed to add drums to EXO's "Cinderella"
A demo version with the drums has since circulated online
EXO recently dropped its seventh full album "Exist"
A video showcasing the demo version of EXO's "Cinderella" went viral after fans speculated that SM Entertainment "forgot" to add percussion instruments to the track.
EXO, one of the biggest K-pop groups from the third generation, finally dropped new music Monday, releasing its seventh studio album, "Exist." It came four years after the release of the group's last full-length album, "Obsession," in 2019.
But while EXO fans — known as EXO-L — were excited about the comeback, some noticed that its longtime label seemingly forgot to add drums to the group's B-side track "Cinderella," sparking disappointed reactions.
Though SM Entertainment did not address the issue, a producer named Paul Brian Thompson — professionally known as MZMC — recently went live on social media and said that the demo version of the track had drums in it.
In a clip from the livestream uploaded by @allllkpop_ on Twitter, the producer, whose team was credited in "Cinderella" as well as "Private Party," according to Koreaboo, played a snippet of the demo version for his viewers. There, drums could be heard in the background.
The user captioned the video, "It's crazy how [MZMC] producer just confirmed there should have been added drums in 'Cinderella' and played a demo version. He said SM 'forgot' to put the drums. [SM's] attitude towards EXO is so disappointing. [N]o promo, nothing to support EXO. Now, they [are] messing up their music."
The demo version, however, garnered mixed reactions from fans. Some said that they preferred the version of "Cinderella" that was released. Others, however, claimed that the song sounded much better with the percussion and expressed disbelief toward SM.
"The song didn't need drums. Cinderella is pretty good as it is," one user commented.
Another user wrote, "I like the current version, but I would like to see how it would have sounded if it had the drums."
"They probably didn't 'forget'; they just didn't want the drums. These things are not done on a whim, it's intentional. Whether we agree it sounds better or not is merely opinion. Still weird they don't let the producers know about the changes they make in the final version though," a third user said, remaining neutral about the situation.
"Disappointed but not surprised. We're talking about SM after all," a fourth user said, while another wrote, "Arghh I hate this, that part sounds so much better with the drums."
"Honestly, what do you guys think of EXO's comeback? I'm quite disappointed in SM for not giving them attention," a sixth user said.
Xiumin, Baekhyun, Kai, D.O., Chanyeol, Sehun, Suho and Chen are currently promoting their comeback album, "Exist." Kai, however, will be sitting out the group's comeback activities as he enlisted in South Korea's military in May for his mandatory service.
"Exist" features a total of nine songs: "Another Day," "Love Fool," "Private Party," "Hear Me Out," "No Makeup," "Regret It," "Cream Soda," "Cinderella," and "Let Me In."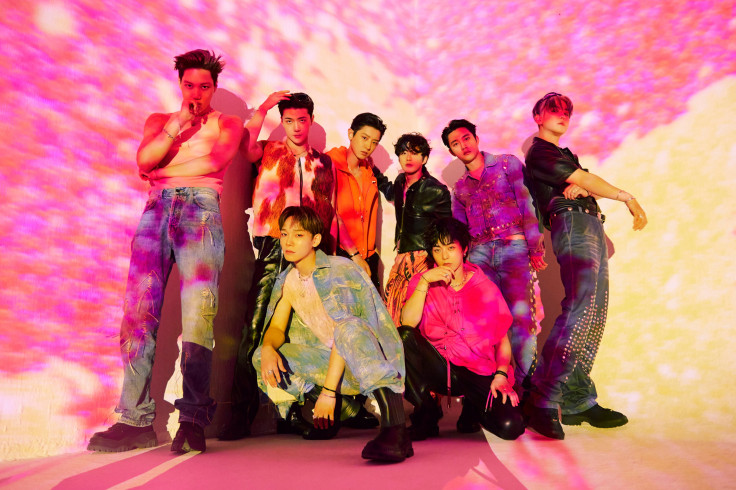 © Copyright IBTimes 2023. All rights reserved.