Experts Predict 75% Probability Spot Bitcoin ETFs Launching This Year Following Grayscale's Court Victory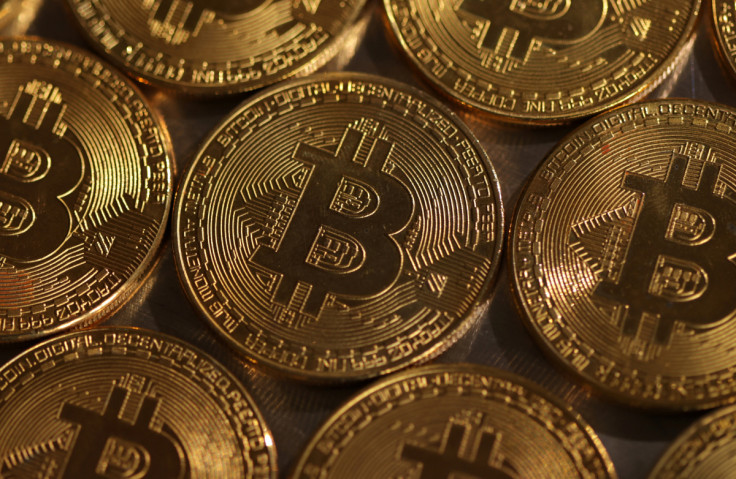 Analysts are optimistic that the U.S. will see spot Bitcoin exchange-traded fund (ETF) launching this year, increasing the odds to 75% after the federal appeals court sided with Grayscale Investments in its legal battle against the Securities and Exchange Commission (SEC) over its attempt to convert its Grayscale Bitcoin Trust (GBTC) into an exchange-traded fund (ETF).
Bloomberg Intelligence ETF analysts Eric Balchunas and James Seyffart increased the odds of the U.S. getting its first-ever spot Bitcoin ETF this year to 75% from 65% and increased the odds to 95% of getting the SEC's approval by the end of 2024.
"The chances of the SEC approving spot Bitcoin ETFs this year have risen to 75% from 65% following Grayscale's court win, we believe, while odds by the end of 2024 reach 95%. The judges unanimously repudiated the SEC's arguments, and the agency will struggle to justify further denials as it faces deadlines, negative PR and Hashdex's novel approach," the analysts said.
Balchunas also said, "While we factored Grayscale win into our prev 65% odds, the unanimity & decisiveness of ruling was beyond expectations and leaves SEC with 'very little wiggle room.'"
Moreover, Balchunas said that the PR loss for the SEC was huge considering that its latest loss in the federal appeals court was covert by mainstream media.
"Beyond the legal loss, there is also the PR loss (which matters bc it sets narratives, changes minds). And this got covered far and wide in mainstream media including NYT, WSJ, CNN, AP, ABC & on and on. We think the legal and PR loss will combine to make denial politically untenable," the ETF analyst said.
As for the deadlines, which are set on Friday, Saturday and Monday, Balchunas said he wouldn't be surprised if the SEC delays its decision on spot Bitcoin ETF filings considering that the court ruling was just released.
"Getting asked about deadlines coming this Friday. We will not be surprised if the SEC delays given the ruling JUST happened. That said, not sure timelines will matter as much in this situation, probably more likely we wake up one day and hear SEC has given in and launch imminent," Balchunas said.
Gracy Chen, the managing director of the Seychelles-based crypto exchange Bitget, has similar opinion on Grayscale's victory and said in a note sent to International Business Times that "the court's decision sets a precedent for the cryptocurrency industry and has a positive impact on applications for BTC spot ETFs by firms like BlackRock and Fidelity," adding that "While approval is likely to be delayed, the outcome of Grayscale's victory over the SEC could have a positive influence."
Chen, who is a former TV host and a self-proclaimed crypto nerd also said, that "Grayscale's victory over the SEC's lawsuit marks progress in the BTC ETF application process. However, due to factors like BTC's susceptibility to manipulation and liquidity concerns, the SEC is likely to exercise stricter scrutiny over BTC spot ETF approvals. Nevertheless, with BTC's continued development, more traditional asset management firms may join the queue for BTC spot ETF applications. ETF approval might just be a matter of time. Once BTC spot ETFs are gradually approved, they could attract significant external capital to the cryptocurrency market, highly likely to usher in a bullish market phase again."
For Grayscale Investments, its recent win in the court "is a monumental step forward for all who have been advocating for Bitcoin exposure through the added protections of the ETF wrapper."
On Tuesday, the court said in its 20-page decision that "the denial of Grayscale's proposal was arbitrary and capricious because the Commission failed to explain its different treatment of similar products. We therefore grant Grayscale's petition and vacate the order."
As of 1:15 p.m. ET on Wednesday, BTC was trading in the red zone at $27,209.84 with a 24-hour trading volume down by 2.08% at $22,413,540,710, representing a 2.56% decrease in the last 24 hours and a 2.8% gain over the past seven days.
Based on the latest data from CoinMarketCap, Bitcoin's total circulating supply stands at 19,471,706 BTC, with its value down by 3.26% at a $530,089,746,925 market cap.
© Copyright IBTimes 2023. All rights reserved.