'Exterminate' Muslims Post On Ex-Congressman Allen West's Facebook Taken Down, Apology Issued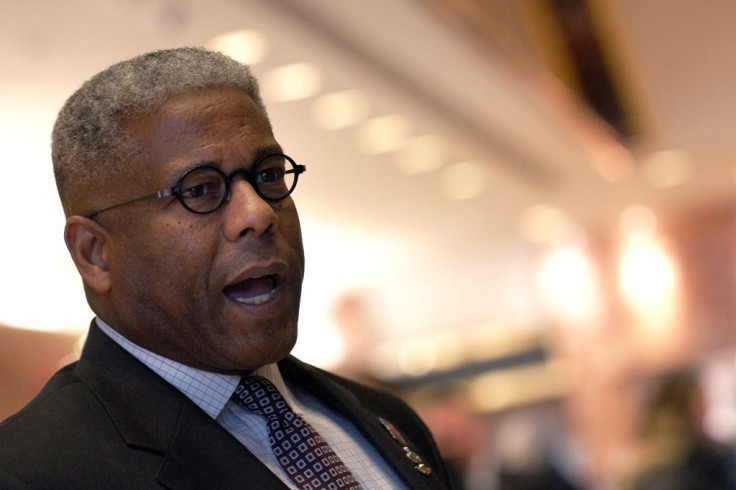 An anti-Muslim meme posted on former Republican congressman Allen West's Facebook page was taken down Saturday and the editor-in-chief of Allenbwest.com issued an apology. The meme said retired Gen. James Mattis will "exterminate" Muslims during his tenure as secretary of defense in Donald Trump's administration.
Posted on the Facebook page of the retired U.S. Army lieutenant colonel Friday night, the meme featured a picture of Mattis calling him "Mad Dog Mattis." It read: "Fired by Obama to please the Muslims. Hired by Trump to exterminate them."
"As editor in chief, I must take full responsibility for this, although I was not the one who posted it, and it was posted without my knowledge," Michele Hickford, editor-in-chief of Allenbwest.com, who also manages West's Facebook page, wrote in a Facebook post. "I neither condone nor support the message included in the meme. This meme was not created by me or any of our writers. It was reposted from another source … Its message was despicable, offensive to many, and a terrible error in judgments by the person who posted it. Furthermore, it does not reflect Col. West's beliefs, principles and values."
Trump chose Mattis to serve as secretary of defense in his cabinet. The retired general is known for his service during the Iraq war, especially in the 2004 battle of Fallujah. He served the military for about 40 years and took over as the head of U.S. Central Command in July 2010. He had several differences of policy with President Barack Obama. He also said American influence in the Middle East has weakened.
Mattis, who retired in 2013, is seen mostly favorably among conservatives. He's known to have said "be polite, be professional, but have a plan to kill everybody you meet," and "engage your brain before you engage your weapon."
© Copyright IBTimes 2023. All rights reserved.