Extreme Weather 2019: Wave Of Severe Storms Forecasted For Midwest And Southeast US
Areas of the U.S., from the Plains to the Southeastern seaboard, have already been subject to severe storms for over a month and the latest forecasts show that it isn't letting up any time soon.
Sunday saw more than 200 severe storms reported that ripped through the Plains on their way to southern states.
Missouri, which has been subject to some of the worst waves of severe weather in 2019, has been battling more flooding due to Sunday's storms. Reports of at least four to six inches of rain fell in less than six hours, causing flash floods throughout the state.
Extreme weather has also affected Kansas, with at least four inches of rain along with egg-sized hail. There have also been 70 mph wind gusts that could be felt from Indiana to Texas.
Storms will continue into Monday as they begin to shift farther south and east.
The rain and winds that have been ripping through Missouri and Kansas are forecasted to find their way through Texas and Tennessee, with flash flood still a possibility for some areas. Late Monday will then see the storms begin shifting east, with Louisiana first in line to get hit after Texas.
However, storms are expected to begin easing a bit as they move east.
Meanwhile, parts of the Appalachian region are expected to get hit with storms, bringing heavy gusts and hail. Some of the cities at risk include Milwaukee, Indianapolis, Cleveland and Pittsburgh. There are even potential tornado warnings in some of these areas.
The extreme weather is expected to continue into Tuesday, made worse by a combined heatwave and rise in humidity in Louisiana and Florida.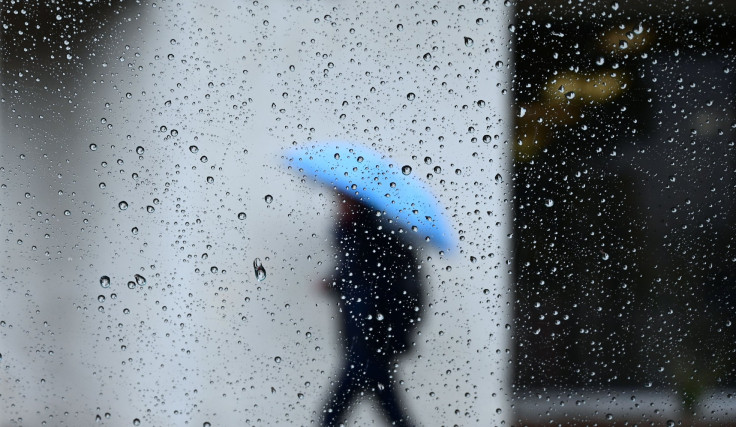 © Copyright IBTimes 2023. All rights reserved.
FOLLOW MORE IBT NEWS ON THE BELOW CHANNELS