Extreme Weather 2019: Wisconsin, Minnesota, Nebraska, Other States Hit By Deadly Floods
Major river flooding has reached historical highs in Wisconsin, Minnesota, Nebraska and other parts of the Midwest in the aftermath of a "bomb cyclone."
Parts of Nebraska have been hit since Friday with the worst flooding in 50 years. The devastating conditions were first caused by a recent bomb cyclone's hazardous mix of hurricane-like gales and blizzard-like conditions, followed by heavy rainfall compounded with huge amounts of melting snow in a storm system that has stretched across the Midwest.
Nebraska, which has been in a state of emergency since Tuesday, has seemingly borne the brunt of the storm's ruinous aftermath. There has been one death and two people missing, while roughly 900 people are in temporary shelters. The National Guard has reported damaged roadways, bridges, homes and farms.
"This could last for quite some time," said Gov. Pete Ricketts.
Ricketts warned residents to watch the weather and waterways and to prepare for continued historic levels of flooding.
According to the National Weather Service, Wisconsin, Iowa and other parts along the Missouri and Mississippi Rivers were also put on high alert Friday. The NWS warned of major to historic flooding that could continue as into early next week.
Dozens of areas from southeastern South Dakota into Nebraska, as well as parts of Wisconsin and Minnesota, have recorded record-breaking river levels, most of which were situated in the Missouri Valley.
Wisconsin Gov. Tony Evers declared a state of emergency Friday as a network of deluges continued to spill and flow across the region.
"Many residents and communities across our state have been responding to flooding that has impacted homes, businesses, and cities and towns across Wisconsin," Evers said.
While Minnesota residents are still waiting for floods to strike, the situation looks both imminent and grim, with a number of factors at play, including the amount of rainfall they will receive in conjunction with how quickly the snow melts along the state's rivers.
Minnesota Gov. Tim Walz is attempting to get the state legislature to sign off of reloading the state's Disaster Assistance Fund.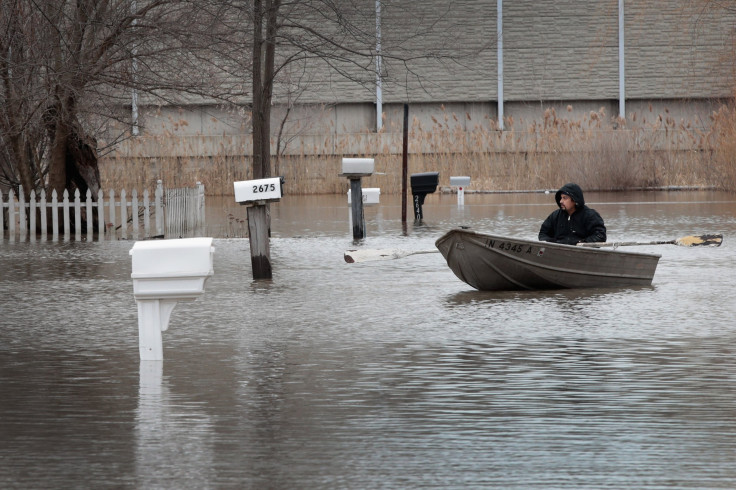 © Copyright IBTimes 2023. All rights reserved.