Extreme Weather 2021: Snow Storm Uri To Bring Snow, Ice, Gusty Winds
Another winter storm is making its way across the U.S. this week with snow and ice potentially causing major damage in some areas.
Winter storm Uri is starting in the southern part of the U.S. and making its way north. Uri has already hit the Rockies and is heading to the Southern and the Central Plains.
As part of Winter Storm Viola, roughly 10 inches of snow blanketed Seattle in the city's snowiest day since 1969. In Portland, more than 200,000 people were without power.
Uri has come from a jet-stream disturbance and a low-pressure system that has been spreading moisture into cold air, according to the Weather Channel.
Along with the ice and snow, wind gusts over 60 mph have also been cruising across these states, as well as New Mexico.
Throughout Sunday, Sunday night and even into Monday, there will be snow watches in Kansas, Oklahoma, Texas and potentially even Missouri and Arkansas. Mississippi, Ohio and Pennsylvania will also be under watches and warnings.
Louisiana, Alabama, South Carolina and West Virginia can expect sleet and freezing rain these days as well.
The wave of heavy snow is making its way across the Northeast, including New York state and New England. A Winter Weather Advisory is already in effect through Tuesday morning for New York's tri-state area.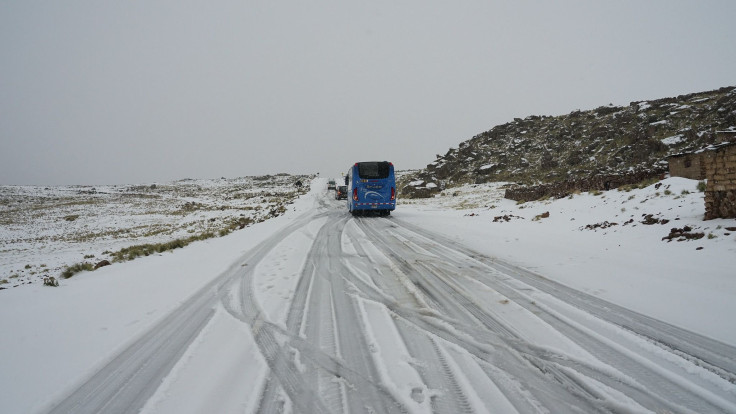 © Copyright IBTimes 2023. All rights reserved.