Extreme Weather: Tornadoes, Floods, Storms Hit US
As severe storms swept the southeast U.S., other parts of the country are gearing up for a week full of thunderstorms, cold fronts, tornados, hail and more.
Southern states received the brunt of the storm Friday and Saturday. Southern Georgia and central Tennessee had tornado warnings from the National Weather Service on Saturday evening.
"Severe thunderstorms will persist this evening across parts of Georgia, southeastern Alabama, and northern Florida including the Panhandle," the National Weather Service reported Saturday in a one-day outlook. "Large hail, damaging wind, and a tornado or two remain possible."
California and the southwest can expect some rainfall on Sunday. The western U.S. has been experiencing a major drought, but less than one inch of rain is in the reported forecast, according to CNN.
More than 150 storm reports have already been reported since last week.
Thunderstorms are predicted to move into the eastern Panhandles, as well as Texas, starting Tuesday. The region should prepare not only for heavy rain, but also for hail, damaging winds and tornadoes, as well.
Northern Texas already had five reported tornadoes touch down on Friday.
"As it continues its trek east, rain and thunderstorms will break out in the nation's midsection Tuesday and Wednesday, with at least some of the thunderstorms likely to become severe," AccuWeather Storm Warning Meteorologist Mike Youman stated.
Storms in Kansas, Oklahoma, Texas and Missouri could bring flash flooding from Tuesday until Friday. Between four and six inches are predicted.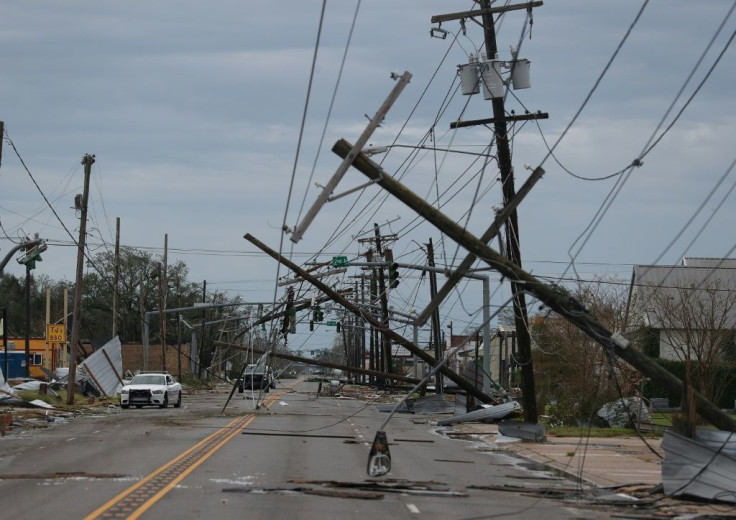 © Copyright IBTimes 2023. All rights reserved.