'Eyewitness' Season 1, Episode 4 Sneak Peek: Philip Reveals One Of His Deep Secrets To Helen And Gabe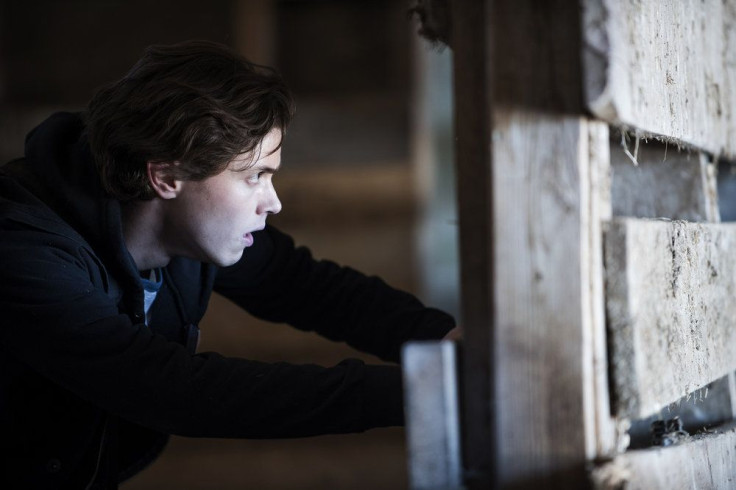 Though Philip (Tyler Young) is not yet ready to tell his foster parents about the triple murder he and Lukas (James Paxton) witnessed, the city boy will finally find the courage to open up about his sexuality with Helen (Julianne Nicholson) and Gabe (Gil Bellows).
In a sneak peek of Season 1, episode 4 of "Eyewitness," Philip comes out as gay to his foster parents after Helen finds out that Gabe is lying to her about the real reason Philip skipped his school trip.
"I know something you're not telling us," Helen tells Philip. "I'm trying not to be a cop at home. I want to be a wife and a mother, but I know that this isn't the first time you have lied to us. So we're gonna stay here until you tell us what's going on."
"This isn't an interrogation!" Gabe butts in.
"I know that!" yells Helen. "And I didn't want it to be, but here we are."
"So if we're going to be a family, I can't continue until you talk to us," she says to Philip.
Although Philip is obviously having some hesitations about opening up, he eventually does reveal what he is hiding from them. "I'm gay. That's it," he tells them.
In another sneak peek, Philip tells his foster parents that his homosexuality is "not a big deal" in the city. "It was fine before, but I guess, out here, it's harder," he says.
He also admits that his gender preference was the reason he and Lukas got into a fight. But when Helen tells him that she's going to talk to Lukas, Philip begs him not to, saying that it may just make things worse.
Even though Philip will finally come out as gay to his foster parents, his secret lover, Lukas, is doing the complete opposite at school. According to synopsis for the episode, Lukas "creates a scandal" to bury rumors that he's gay.
"Eyewitness" Season 1, episode 4, entitled "Crème Brulée," airs on Sunday, Nov. 6, at 10 p.m. ET on USA Network. Check out both sneak peeks below:
© Copyright IBTimes 2023. All rights reserved.