'Eyewitness' Star Warren Christie Says Fans Are Going To Hate Ryan Kane More In Episode 9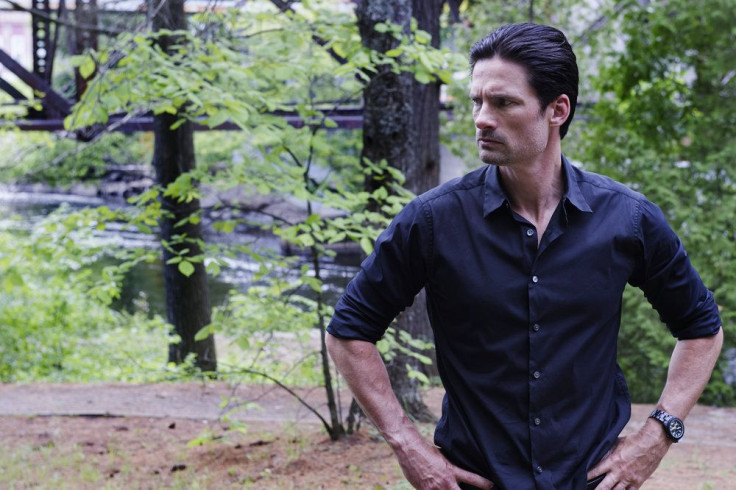 "Eyewitness" fans have yet to see the worst of Ryan Kane (Warren Christie).
While live-tweeting last night's episode 8, titled "The Larsons' Dog," Christie tweeted that viewers are going to hate his character even more in next week's episode.
In another tweet, the Canadian actor teased that the last two episodes of the season are just "next level."
At the end of last night's episode, Ryan shot Lukas (James Paxton) in the chest, and although that attack has put him in a coma, it doesn't mean that the scheming FBI agent is already done with the motocross rider. In the trailer for next week's episode, Ryan appears to pay Lukas a visit in the hospital to kill him once and for all.
While it seems that Ryan is just an inch from getting rid of Lukas, the synopsis for the episode reveals that the serial killer starts to have problem covering his tracks. In the preview clip, for instance, Helen (Julianne Nicholson) finds out that someone from the FBI is messing with the investigation.
Also in the trailer, Helen tries to get more information from Philip (Tyler Young). "Whatever you're hiding from me, I need you tell me now," Helen tells her foster son, who seems willing to come forward as a witness.
Elsewhere in the preview clip, Bo (Aidan Devine) discovers that his son Lukas has a relationship with Philip, and the single parent doesn't seem to be okay with it. In addition, Rose (Mercedes Morris) reveals to Philip that she knows about his secret romance with her former boyfriend.
Meanwhile, as revealed in the synopsis, Helen's traumatic past comes back and threatens her marriage to Gabe (Gil Bellows) and affects her ability to protect her family.
"Eyewitness" Season 1, episode 9, titled "Savior Unknown," airs on Sunday, Dec. 11 at 10 p.m. EST on USA Network.
© Copyright IBTimes 2023. All rights reserved.