Fake Nancy Pelosi Facebook Video Given 'Partly False' Label After Accumulating Millions Of Views
Leading up to the 2020 U.S presidential election, fake news continues to cause problems for a range of politicians. This was proved true once again over the weekend after a video of House Speaker Nancy Pelosi went viral on Facebook. The social media site's fact-checkers have since taken steps in order to alert the public that it is "partly false."
The manipulated clip, which utilized footage from a May press conference, made it appear as though Pelosi was ill or intoxicated due to the editing which showed her "repeatedly slurring her words," states The Hill. The clip had also been captioned, "This is unbelievable, she is blowed out of her mind, I bet this gets taken down!"
Based on the graphic at the end of the video, many noticed that the clip had originated on TikTok. The original, which was posted in May, only reached 37,000 views before transitioning to Facebook. As of Monday morning, it had accumulated over 2.5M views and been shared over 90,000 times on Facebook since beginning its circulation on the platform on July 30.
According to CNN, Facebook's independent fact-checking partner Lead Stories had assessed the content on Sunday. Ultimately, they determined that "the original video revealed [Pelosi] was speaking and acting normally."
Even though the tech giant added the "partly false" label to the video of Pelosi, they decided not to take it down it due to the fact that it did not meet the grounds for removal.
"Following an incident over a year ago with a previous video of Speaker Pelosi, we took a number of key steps, making it very clear to people on Facebook when a third-party fact-checker determines content to be false and updating our policy to make explicit the kind of manipulated media we will remove," a Facebook spokesperson told The Hill.
Moving forward, the new warning could make a difference in the clip's view count as videos on the social platform that are marked false are not promoted as much by Facebook's algorithms. Additionally, the Mark Zuckerberg-owned company also stated that it will send a notification to anyone who shared the video to flag the fact check.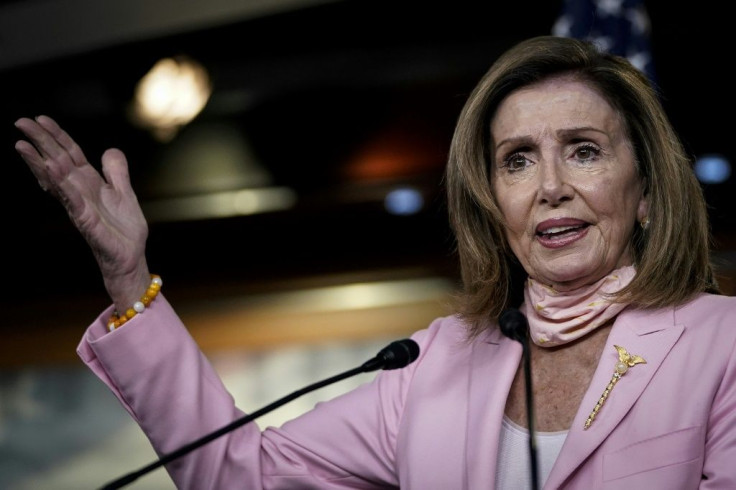 © Copyright IBTimes 2023. All rights reserved.