Fall Quotes 2016: 11 Sayings About Autumn, Bringing In The New Season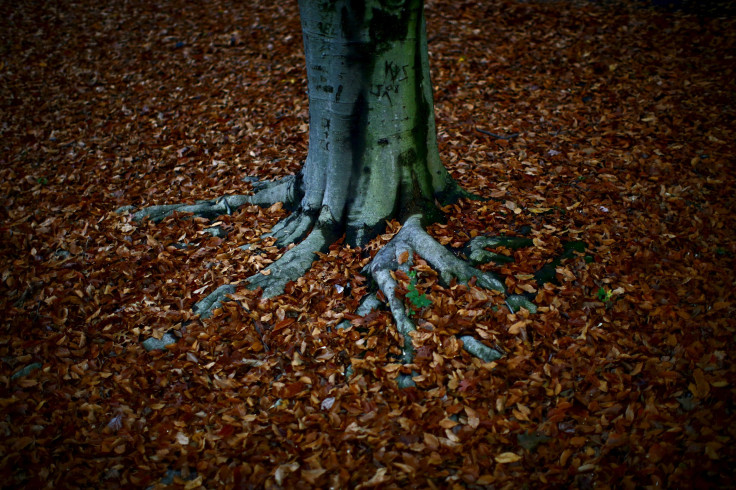 Fall officially begins Thursday. That's when the Autumnal Equinox takes place, a day in which there are equal hours of daytime and nighttime.
If you're a particular sort of person who likes to celebrate the exact moment Autumn begins, well, the Northern Hemisphere officially enters fall at exactly 10:21 a.m. EDT, according to the Old Farmer's Almanac. The shifting of the seasons can be an inspiring time, as the leaves begin to fall and winter approaches. Here are 11 quotes — either written or spoken — about the season to help you celebrate the shift out of the muggy summer months into sweater weather. The quotes were gathered via Brainy Quote and Goodreads.
1. "You expected to be sad in the fall. Part of you died each year when the leaves fell from the trees and their branches were bare against the wind and the cold, wintery light," - Ernest Hemingway
2. "Autumn is a second spring when every leaf is a flower." - Albert Camus
3. "Autumn seemed to arrive suddenly that year. The morning of the first September was crisp and golden as an apple." - J.K. Rowling
4. "Designers want me to dress like Spring, in billowing things. I don't feel like Spring. I feel like a warm red Autumn." - Marilyn Monroe
5. "No man can taste the fruits of autumn while he is delighting his scent with the flowers of spring." -Samuel Johnson
6. "No spring nor summer beauty hath such grace as I have seen in one autumnal face," - John Donne
7. "Aprils have never meant much to me, autumns seem that season of beginning, spring." - Truman Capote
8. "But when fall comes, kicking summer out on its treacherous ass as it always does one day sometime after the midpoint of September, it stays awhile like an old friend that you have missed. It settles in the way an old friend will settle into your favorite chair and take out his pipe and light it and then fill the afternoon with stories of places he has been and things he has done since last he saw you." - Stephen King
9. "Autumn in New York, why does it seem so inviting?" - Vernon Duke
10. "I cannot endure to waste anything so precious as autumnal sunshine by staying in the house." -Nathaniel Hawthorne
11. "I trust in nature for the stable laws of beauty and utility. Spring shall plant and autumn garner to the end of time." - Robert Browning
© Copyright IBTimes 2023. All rights reserved.