Falling Oil Prices Spell Dark Times For Alaska's State Finances, And Even Bleaker Days For Its Residents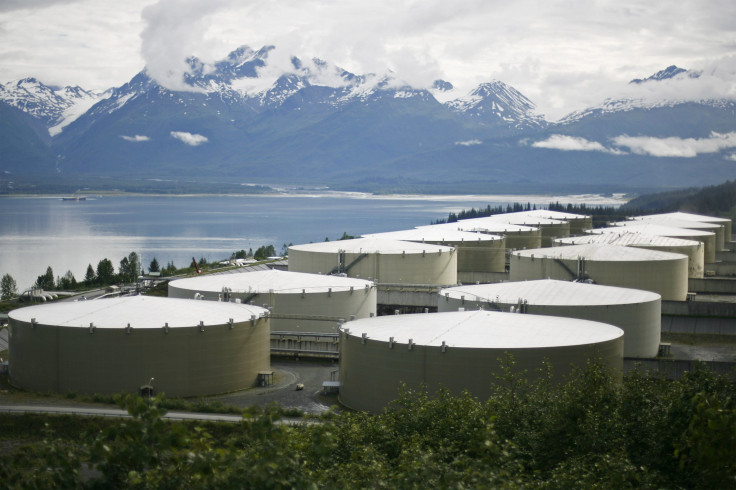 FAIRBANKS, Alaska — As the long, cold dark of winter approaches the northernmost corner of the United States, a sense of impending financial doom is creeping across the frozen turf of what Republican pol-ebrity Sarah Palin once called the "wealthiest state in the nation in terms of our natural resources." Alaska had so much money when Palin was governor that she gave every resident, including children, a $1,200 "energy rebate'' on top of an annual oil dividend of $2,000 in 2008 to compensate them for the high cost of living in the America's 49th state.
Back then, oil prices looked like they might keep going up forever. There was talk of work beginning on a $300 billion copper, gold and silver mine called Pebble. Salmon prices were on the rise. Construction appeared imminent on a multibillion-dollar natural gas pipeline from Alaska's North Slope to the Lower 48 U.S. states. Royal Dutch Shell had just spent $2.1 billion on oil leases in the Chukchi Sea off Alaska's northwest coast. Seven other oil companies also appeared interested in starting development there.
Today the good times are over. Alaska is facing a $3.5 billion deficit -- one that's near the size of the entire state budget at the start of the 2000s.

"The state has to make drastic adjustments in either what it spends or how it pays for government, or both,'' said Gunnar Kapp, director of the University of Alaska, Anchorage, Institute of Social and Economic Research. "And any of these choices are extremely difficult politically.''

Alaskans are struggling to grapple with how quickly their economy turned sour. Even as late as two years ago, despite the death of the gas line and big problems for the mine, the future looked OK. Crude oil hovering near $100 per barrel kept Alaska's government fed with a healthy stream of revenue, and Shell was talking optimistically about finding the world's next big oil field in the Chukchi.
Alaska Demographics | FindTheHome
It didn't happen. Shell left Alaska empty-handed this summer after what it called "clearly disappointing'' drilling results. It has no plan to return. The Environmental Protection Agency blocked the Pebble mine project, which now appears dead. The gas line to the Lower 48 was replaced with plans for a gas line across Alaska to a port able to ship liquefied natural gas (LNG) to Asia, but that project -- estimated to cost between $45 billion and $65 billon -- is facing huge economic and environmental hurdles. Environmentalists charge it will harm the climate and threaten whales. Oil companies partnering with the state of Alaska on possible construction question the line's financial feasibility.
Were all of this not enough, salmon prices are tanking and Alaska oil production continues to creep downward. The 2015 catch of 263.5 million salmon, the second-highest on record, has been valued at only $414 million, down 62 percent from what the catch was worth only four years earlier despite fishermen landing 92 million more salmon this year.
Alaska, especially rural parts of the state, depends on salmon for employment in much the way the state as a whole depends on oil. Petroleum revenue finances about 90 percent of the cost of state government. And it's in the oil patch that the future looks worst, with crude prices below $40 per barrel and falling. Some analysts suggest prices could drop into the mid-20s, which would almost kill Alaska.
As it stands, political leaders face a $3.5 billion state budget shortfall based on an average price prediction of better than $50 per barrel average. The impending money crunch is already obvious in some places.
Labor Statistics in Alaska | CareerTrends
On the campus of the University of Alaska, Fairbanks, a $112 million, state-of-the-art engineering building sits empty and unfinished. In the only publicly accessible part of the structure, a small public commons adjacent to a heated landing bay that looks designed to hold a small spacecraft under construction, Emily Jones is the only student to be found on a Friday morning in mid-December.
About to graduate with a degree in geology, she is taking advantage of the big, open, quiet space to study. Jones, like most in Alaska, is a transplant. She came north from Connecticut, fell victim to the lure of the north and stayed.
She lives with her boyfriend about 15 miles outside this inland city in a cabin she calls "dry.'' This is the local description for buildings that lack for running water. Jones hauls water for drinking. She uses an outhouse for a bathroom even when temperatures drop to 50 or 60 degrees below zero.
It is all part of an adventurous lifestyle embraced by Jones and a significant number of other UAF students. She says she feels comfortably at home in a wood-heated cabin surrounded by open space and roaming moose.
"I love it,'' she said, "but I'm leaving in about three days.''
The reasons are simple. She misses family back on the East Coast, but more than that she is in search of economic opportunity.
Alaska used to be the land of abundance for young people, but Jones, like so many her age, recognizes the opportunities are fading. The economy grew by less than half a percent last year. There are real fears of a coming recession. The state's population fell this year for the first time in 26 years. Some of the benefits Alaskans have come to expect thanks to oil -- such as freedom from a state income tax and an annual oil dividend of $1,000 to $2,000 -- appear about to disappear.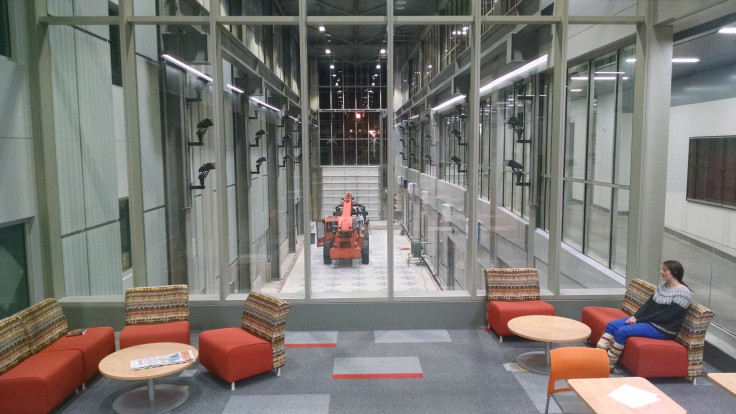 Alaska Gov. Bill Walker, an independent, this month proposed reinstating the income tax, slapping a big sin tax on alcohol in a state where alcohol taxes are already among the nation's highest, boosting taxes on fuel, and capping the dividend at $1,000. It was $2,072 this year.
But even if the state legislature embraces Walker's proposals, the state will continue to face a budget crisis.
The big problem is simple. Alaska took out a mortgage on a $1 million home when it was rich, and now finds itself with only enough income to afford a $300,000 home. Fixing such a problem is unpleasant but relatively easy for a homeowner: Sell the big house and downsize.
The solution is not that easy for government. Alaska must either reduce the costliest per capita state bureaucracy in the nation by laying off employees and cutting public services, or raise more revenue. Walker, who partnered with a Democrat lieutenant governor in order to secure victory in the last election, has proposed $100 million in new budget cuts and more than $800 million in new taxes and revenues.
Republican lawmakers are unhappy, arguing the state needs to start shrinking government back to what it can afford. The city of Columbus, Ohio, population 822,553, has an operating budget of $813 million. The state of Alaska, population 736,732, is looking at a budget of about $5 billion, as proposed by Walker. Republicans have suggested whittling that down to at least $4.5 billion.
"We want to start with reductions and reforms instead of taxes on Alaskans,'' said Senate Majority Leader Kevin Meyer, a Republican from a suburb of Anchorage, the state's largest city.
Alaska, he notes, is by no means broke. At least not yet.
The state is sitting on a budget reserve fund of about $10 billion and the so-called "permanent fund'' is now worth more than $50 billion. The latter was established to share the state's oil wealth. The annual Alaska dividend is calculated as a percentage of the earnings from the fund.
Walker's plan to cap the dividend would take the rest of the earnings and use them to pay for state government. Others have suggested all the earnings go to fund state government. Some want to take some of the earnings and put them into an aggressive "sovereign wealth fund'' in hopes of boosting earnings, which have averaged near 8 percent per year since the state savings account was created in 1976.
The permanent fund should give Alaskans hope. It has been well managed for nearly three decades. But Alaskans, who've always looked to the future, can't help looking past the here and now.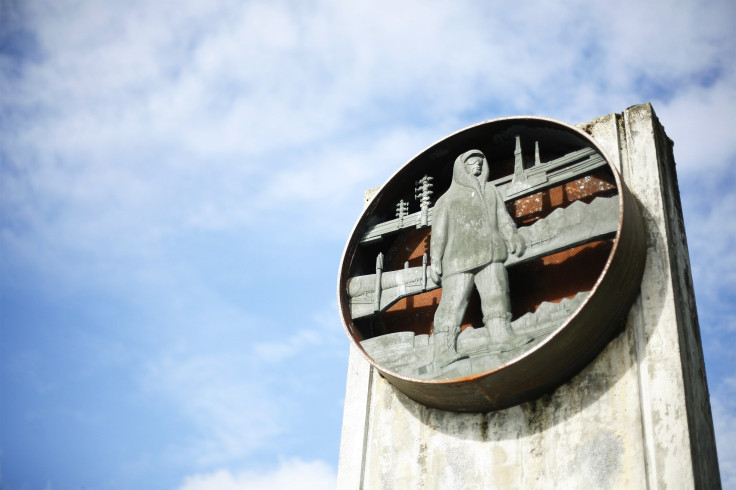 Alaska oil production is steadily falling. New production is coming online, but it isn't keeping up with the decline. Even if oil prices increase, there will be no easy return to the good old days of oil wealth.
And with global aquaculture ever growing, and a genetically modified salmon some call the Frakenfish lurking on the horizon, the low salmon prices Alaska commercial fishermen saw this year look to be the new norm.
Optimists note that at least tourism remains a bright light. Though heavily seasonal, it continues to grow steadily. And Arctic research driven by concerns about climate change is helping keep the university here busy. Not everyone has given up on Alaska and started thinking about how to get out.
But the most precious commodity of all in the north -- hope -- is fading.
Richard Murphy, the Snedden chair of journalism at the university, lived through the great Alaska recession of the mid-1980s when oil dipped to $10 per barrel. He now walks past the deserted UAF engineering building almost every day on the way to his office.
"The sad thing to me about seeing it," he said, "is that it looks like the future."
© Copyright IBTimes 2022. All rights reserved.
FOLLOW MORE IBT NEWS ON THE BELOW CHANNELS