'Famous In Love' Season 1 Spoilers: Bella Thorne Teases Marlene King's New Freeform TV Series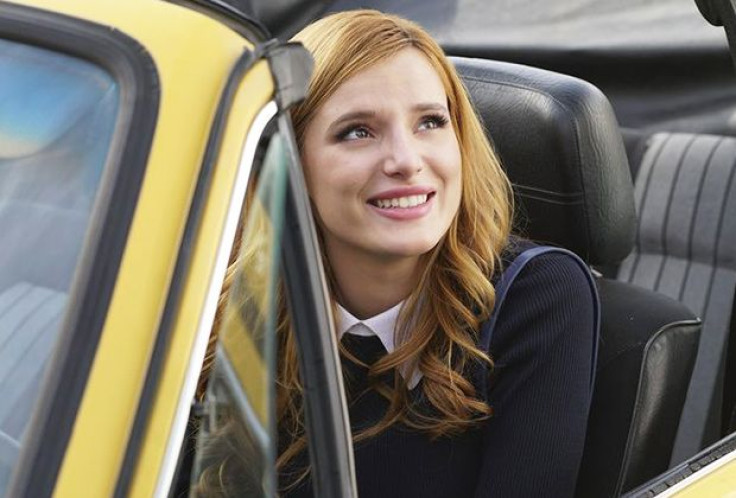 "Famous In Love" Season 1 lead star Bella Thorne recently opened up about the new Freeform TV series.
The series follows the life of Thorne's character, Paige Townsen, who lands a role in the movie, "Locked." Paige will star alongside Hollywood heartthrobs Rainer Devon (Carter Jenkins) and Jordan Wilder (Keith Powers). This means that "Famous In Love" will have two main plots, one that happens in the series itself, and another one which happens in the movie.
Read: Why is "Pretty Little Liars" ending after Season 7 in Freeform?
While speaking with TV Line, Thorne said that the creators and writers of the new series really thought long and hard how they will incorporate the film "Locked" into the show.
"We've really tried to figure out the plot of 'Locked,' but we changed it from the books. It's about my character marrying Jordan's character. I love him, but me and Rainer's character had some special connection. So we go on a plane ride, which crashes, and we end up in a different dimension – and then we travel back in time," she explained. Thorne added that Paige's character will fall in love with Rainer's character when they travel through time together.
Meanwhile, the premiere episode of "Famous In Love" aired on Tuesday night, and it introduced several other characters from the series. Paige has a best friend named Cassie (Georgie Flores), and she is described a cute young woman with a secret. Jake (Charlie DePew) is an aspiring filmmaker who has no problem with girls.
In the movie's circle, Paige will soon come face-to-face with R&B superstar Tangey Turner (Pepi Sonuga) and Alexis Gleen (Niki Kloss), a woman who is willing to sleep with anyone just to gain fame.
"Famous In Love" Season 1 airs Thursdays at 9 p.m. EST on Freeform.
© Copyright IBTimes 2023. All rights reserved.