'Famously Single's' Ronnie Ortiz-Magro Explains Absence In 'Jersey Shore' Cast Group Text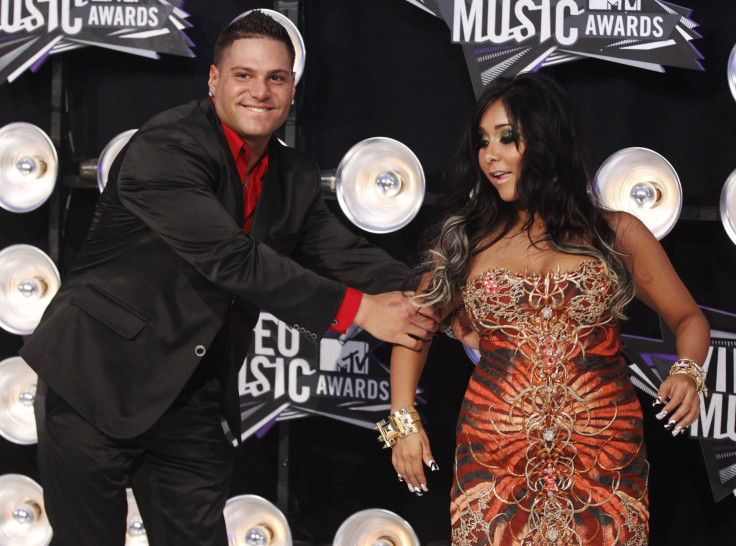 Ronnie Ortiz-Magro has a reason why he is not in the "Jersey Shore" cast group text.
According to Ortiz-Magro, he and the rest of the cast of "Jersey Shore" are all good. They don't communicate every day, but when they are in the same room "we all go back right where were when we were in our young 20s."
He added that his "Jersey Shore" co-stars have a group text and that he is not part of it because his ex Sammi "Sweetheart" Giancola is there. The two dated on and off from 2009 to 2014, Us Weekly reported.
"You know when all your friends and an ex is on group text, I don't want to associate," Ortiz-Magro told the publication. "I am a lot more grown up now, so why put myself in positions where everyone is uncomfortable?"
The "Jersey Shore" cast will be reuniting in another MTV spinoff. Everyone was invited, but Ortiz-Magro's ex is not joining them.
"Everyone was invited to come on the show but Sammi was the only one who didn't want to. A big reason for that was because she didn't want to be around Ronnie," one source said. "She has been enjoying her life off of TV and didn't want to change that."
Ortiz-Magro and Giancola have since moved on from each other. The latter is currently dating Christian Biscardi. Meanwhile, the former has previously dated Khloe Kardashian's BFF Malika Haqq in "Famously Single." Their relationship did not last long, but they remain friends.
"When I see Malika, we are just fine," he said. "We were there for 18 days and things just get heated and you tend to fall into these things, but we are cool. We both have moved on and are happy."
The reality star is now with his girlfriend, Jen. Nothing much is known about his new girl, except that she seemingly has a young son, which she often posts photos with.
According to Ortiz-Magro, he and his current girlfriend are serious about their relationship. In fact, they have been talking about marriage already.
"Yes — we are serious," Ortiz-Magro said. "She is the first person I finally really fell in love with. I want to settle down and have a family; she is that person for me."
"We think about it," Ortiz-Magro said about the marriage talks with Jen. "One day I am in Vegas and the next day I am on The Shore again. So yes, we think about it, but right now things are good."
© Copyright IBTimes 2023. All rights reserved.
FOLLOW MORE IBT NEWS ON THE BELOW CHANNELS