'Famously Single' Stars Pauly D, Aubrey O'Day Call It Quits Again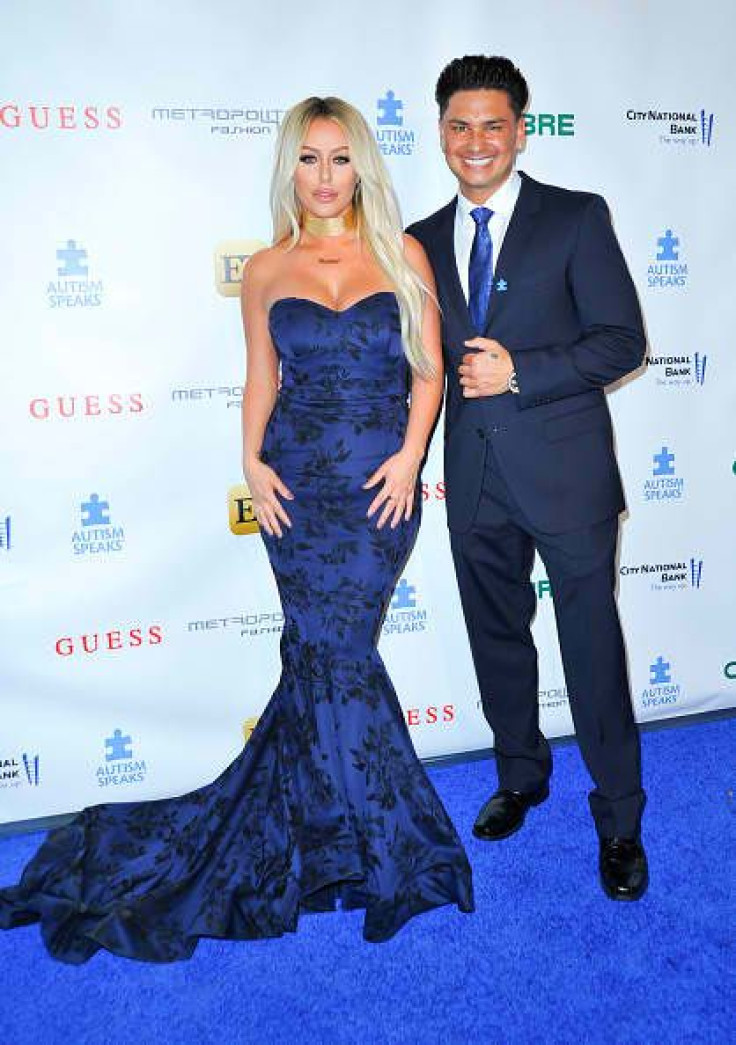 It's over for Pauly D and Aubrey O'Day after they pulled the plug once again.
An insider confirmed that the "Famously Single" couple called it quits again. "They broke up," the source told E! News. "Pauly is the one that broke up with Aubrey. She was pressuring him to get a ring, and he was not there yet. They are done. He hopes to remain friends with her, [but] she is pretty upset."
READ: "Famously Single" Season 2 will have a "lot of debauchery"
O'Day admitted earlier that she was ready to settle down with her boyfriend. "Well, I want a ring like ASAP!" the "Damaged" singer said. "I think I put enough pressure for that to be going down sooner not later. I'm looking for something serious and I'm ready to move to the next chapter in my life where I'm a wife and a mom and to experience other things than what I've been doing my entire career. He knows that and we made sure that's the page we were both on in the beginning."
Pauly D and O'Day's romance sparked when they both joined the first season of "Famously Single." The "Show Stopper" songstress immediately noticed the popular DJ and they flirted a lot. She found him smarter, cooler and charming than her first impression of him.
During their stint on the dating TV show, O'Day was convinced that Pauly D would be his new man. She was also very attracted to him and even complimented him as a "good kisser." "He's got a really great heart. He's such a good man. I feel really horrible for saying this, but I'm really going to [explicit] him!" she told DJ EQ. In one scene they danced, let loose and kissed. "I hope he kisses me like that at our wedding," the Dumblonde member said.
They confirmed their relationship in February 2016. They split up in May 2016 but rekindled their affair after just a few days. The two split again in August 2016 and reconciled again. Based on their history, there is a chance that the two may get back together again. "Who knows with these two. They literally break up and get back together all the time," the source told E! News.
Do you agree that there is still a chance for the exes to reconcile? Drop a comment below.
© Copyright IBTimes 2023. All rights reserved.