Fans Praise Chadwick Boseman For Donating A Portion Of '21 Bridges' Salary To Sienna Miller
KEY POINTS
Fans showered Chadwick Boseman with praise after Sienna Miller revealed that the late actor took a pay cut for her while filming "21 Bridges"
Miller revealed that Boseman wanted her to be a part of the film and diverted some of the money that the studio was going to pay him
Boseman died on Aug. 28 in his Los Angeles home after battling colon cancer for four years
Sienna Miller, who co-starred with Chadwick Boseman in the movie "21 Bridges," recently revealed that the late actor took a pay cut for her to be fairly compensated for her work in the film.
Miller made the endearing revelation in a recent interview with Empire. As soon as the news surfaced online, the ardent fans of Boseman shared their reactions to the generosity shown by the late actor.
Many users noted that Boseman was a pure soul and deserved all the happiness while some believed that he was truly a king. One of the users wrote that Boseman's personality choked her up and made her realize that everything he did in his life was filled with goodness.
"The character of this man chokes me up. Everything he did was showered with absolute goodness," the user commented.
"Reason #6,428 why we will mourn and miss him forever," wrote another user.
Meanwhile, one of the netizens felt that he would be really happy if he could become half of the man Boseman was. He also explained that he needs to do a lot more to bring positivity to the world.
"Damn, if I could be half the man he was I would be great. He makes me feel like I need to be doing much more," @blackreignfire wrote on Twitter.
Similarly, several people noted that the "Black Panther" star will always be an icon for them and his untimely death is a loss for the entire world. The fans also urged the entertainment industry to end pay disparity and remunerate actresses with the same amount of money that their male counterparts are earning.
"What a guy! What an absolute legend! What a loss for us all. Rest in power, King. #ChadwickBoseman #restinpowerking #21Bridges," @MatthewfPearson tweeted.
"That's awesome. Shouldn't have to happen though. She's (Miller) an A-list actress and deserves to be paid as such. Pay disparity has to end," a netizen commented.
"Such a loss to the world. May his memory be a blessing. Especially since he was in life," another user commented.
"He was a hero, will be remembered by many as such," @JrDiamond wrote on the micro-blogging website.
"He was a true class act! The good ones always go young," @keri_mladenov wrote.
During the same interview, Miller also said that the studio was not keen on giving her the amount of money that she initially quoted, and Boseman, who was also one of the producers of the film, ensured that she was still a part of the project by diverting some of the money that the studio was going to pay him.
"It was about the most astounding thing that I've experienced. That kind of thing just doesn't happen. He said, 'You're getting paid what you deserve, and what you're worth.' In the aftermath of this, I've told other male actor friends of mine that story and they all go very very quiet and go home and probably have to sit and think about things for a while," Empire quoted Miller, as saying.
Boseman died on Aug. 28 in his Los Angeles home after a four-year battle with colon cancer. He was 43.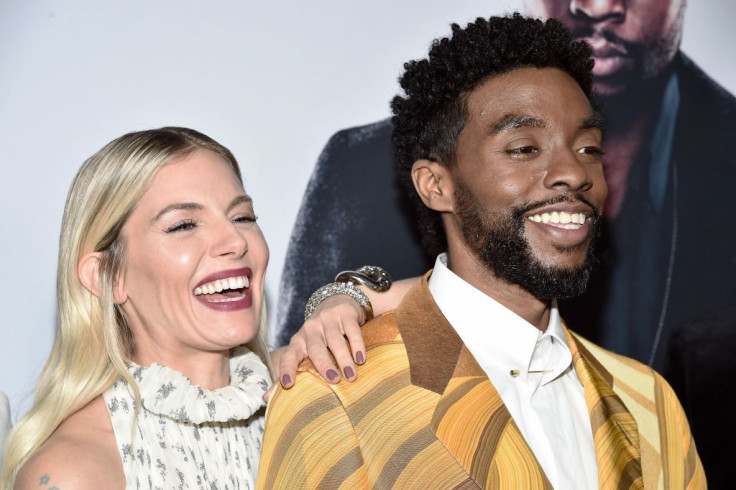 © Copyright IBTimes 2022. All rights reserved.
FOLLOW MORE IBT NEWS ON THE BELOW CHANNELS