'Fantastic Beasts 2' Fans Slam Johnny Depp After Title Reveal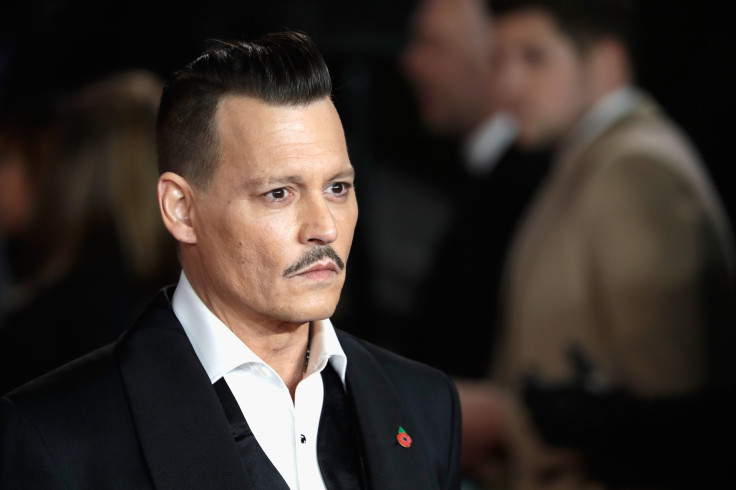 The "Fantastic Beasts and Where to Find Them" sequel title is causing a little more drama than intended. "Fantastic Beasts: The Crimes of Grindelwald" is the name of the movie, and that means Johnny Depp is going to have an even bigger role — much to the dismay of some fans.
In the movie, which takes place in the Wizarding World of "Harry Potter" in the early 20th century, Depp plays the villainous Grindelwald. He doesn't want witches and wizards to live in hiding. He thinks they're superior to muggles (non-magical beings), and he goes to dangerous extremes to make his dreams a reality.
Depp, on the other hand, has his own troubled past that makes some audiences uncomfortable. On Twitter, fans pointed out that Depp was accused of domestic violence. "Justice League" actress Amber Heard alleged that he assaulted her while they were married, and the actor denied all accusations.
The domestic violence accusations first surfaced in May 2016 when Heard filed for divorce. Photos showed bruises that she claimed were from Depp when he threw his iPhone into her face, and Heard was granted a temporary restraining order.
Heard spoke out about her experiences with domestic violence without naming Depp in a PSA last year. "I guess there was a lot of shame attached to that label of 'victim,'" Heard said in the video. "It happens to so many women. When it happens in your home, behind closed doors, with someone you love, it's not as straightforward. If a stranger did this it would be a no-brainer."
No charges were actually filed against Depp, and the two eventually settled their divorce, with Depp donating several million dollars to the ACLU and Children's Hospital of Los Angeles in Heard's name.
"Fantastic Beasts: The Crimes of Grindelwald" is set to hit theaters Nov. 16, 2018.
© Copyright IBTimes 2023. All rights reserved.