'Fantastic Beasts 2' Movie Promo: Why Johnny Depp Was A No-Show
"Fantastic Beasts: The Crimes of Grindelwald" has been marred by controversy, especially with the casting of Johnny Depp as the villain Gellert Grindelwald.
Many people, including die-hard "Harry Potter" fans, were upset that the movie franchise cast someone who was accused of domestic violence. But despite all the criticisms, the studio and creator, J.K. Rowling, has defended Depp and maintained his role.
The entire cast is now busy promoting the second film, but Depp was noticeably missing in the annual CinemaCon event in Las Vegas on Wednesday. All of the Warner Bros. cast members have to go the stage to take the "Class of 2018" photo, including Depp's ex-wife Amber Heard, who is promoting "Aquaman." It is for this reason that Depp reportedly begged off the event.
"Johnny knew Amber was going to be there and didn't want to run into her – never mind share a stage with her," a source told The Sun.
"It would have been way too awkward – there's still a lot of bitterness about the whole situation, it's still raw."
The two were married for 15 months, and their divorce was settled in January 2017, according to the Evening Standard. All of the proceeds Heard got from the divorce settlement, she donated to the Children's Hospital in Los Angeles.
Depp's career and public adoration took a nosedive because of their divorce, especially since Heard accused him of physically hurting her. But after all the dust has settled, Heard told people to back off because it is not right "to pick and choose certain lines and quote them out of context."
Meanwhile, Rowling said in a statement earlier that Warner Bros. Studios seriously considered recasting Grindelwald because of the issues surrounding Depp's personal life. However, she hinted that there are things that they cannot tell the public because they want to "protect the privacy of two people, both of whom have expressed a desire to get on with their lives." Because of this, there's an "inability to speak openly to fans about this issue."
"Based on our understanding of the circumstances, the filmmakers and I are not only comfortable sticking with our original casting, but genuinely happy to have Johnny playing a major character in the movies," she continued.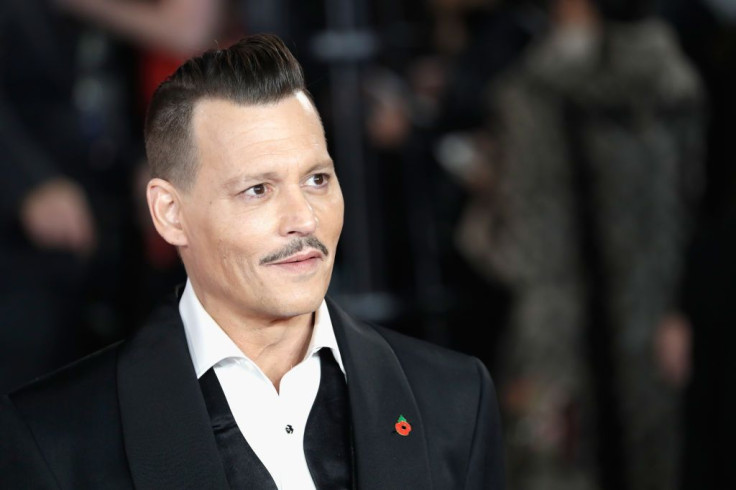 © Copyright IBTimes 2023. All rights reserved.
FOLLOW MORE IBT NEWS ON THE BELOW CHANNELS