'Fantastic Four': Deleted Scenes Show Fantasti-Car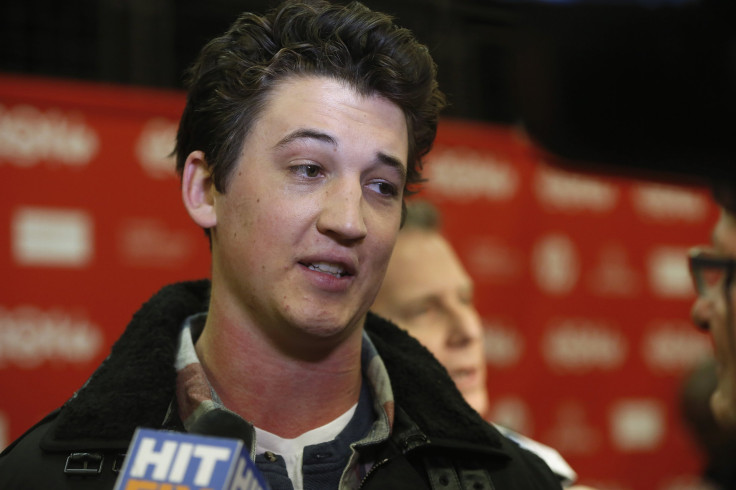 Deleted footage of "Fantastic Four" has surfaced online and it gives a first look at the team's Fantasti-Car. The footage was revealed by Jo-Bolo Movies, and it shows the car in a dilapidated state as Reed Richards (Miles Teller) steps out of it. Johnny Storm and Susan Storm can be seen limping towards the car. According to Cinema Blend, the car appears to be burnt and the team members appear to have survived an attack.
Another scene shows Susan jumping into the passenger's seat, and Richards and Johnny are seen moving towards the car. The footage also shows Susan crying as Johnny is injured.
In the comics, The Fantasti-Car has been invented by Richards and can fly. It made its first appearance in "Fantastic Four" No 3. It's as an oval car that can split into multiple sections. It is the primary mode of travel for the team.
It is expected that these scenes may appear in the additional footage in the DVD version of the film.
"Fantastic Four" opened Aug. 7 and met with poor reviews. The film tells the story of four friends who go on an unsanctioned voyage to Planet Zero. They come in touch with otherworldly substances and get superpowers. The cast includes Miles Teller, Michael B. Jordan, Kate Mara, Jamie Bell, Toby Kebbell, Reg E. Cathey and Tim Blake Nelson.
The film has earned $59.8 million at the box office. It got 9 percent rating at the Rotten Tomatoes and a C- Cinema score rating. The sequel is scheduled for June 9, 2017.
Speaking about the film's sequel, 20th Century Fox's domestic distribution chief Chris Aronson said, "While we're disappointed, we remain committed to these characters and we have a lot to look forward to in our Marvel universe," he told The Hollywood Reporter.
© Copyright IBTimes 2023. All rights reserved.