Farrah Abraham Dating? 'Teen Mom OG' Star Opens Up About Simon Saran Break Up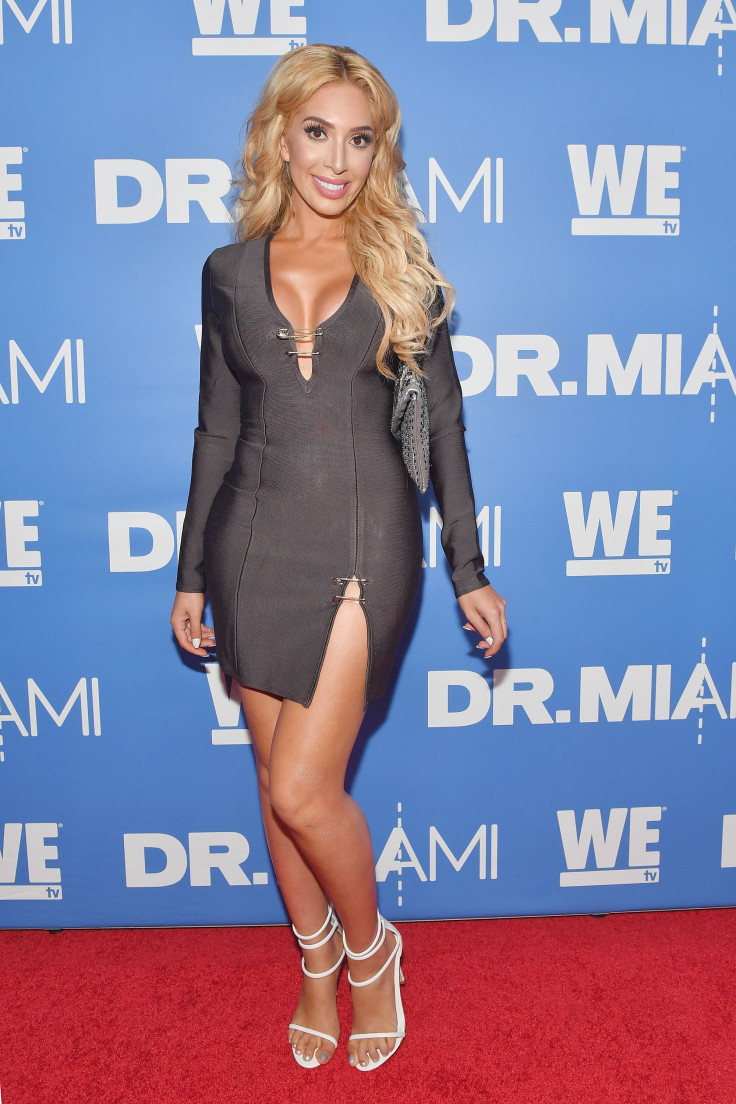 "Teen Mom OG" star Farrah Abraham is single and ready to mingle. The reality TV star and on-again, off-again boyfriend Simon Saran have decided to go their separate ways, which she seems to think is for the best.
In an interview with People, Farrah, 25, said she's "living the dream" as a single lady. After breaking up with Simon, she's kept herself busy with work, touring and motherhood, and maintains that walking away from the relationship was for the best, telling People that it wasn't the healthiest.
Read: "Teen Mom OG" Maci Bookout Doesn't Want Baby No. 4​
"I dedicated some time to him and I think I just need to move on," she said. "I'm used to having boyfriends doing press and bad stuff to me in the past, but if he wants to comment, he should keep it supportive and he could have a friend."
Although she's enjoying being on her own, Farrah hasn't ruled out dating. She told People that if she found the right guy — someone who is "equally adverse" — she would get back in the game. In the meantime, the "Teen Mom OG" star will be touring and travelling.
"With Simon, when I met him, I stopped doing my tours and stopped travelling. He has his own reasons for fights and arguments that I couldn't deal with, so I stopped some things," she said. "Now, I'm starting to take up tours again and I'm travelling more and that's just a part of Farrah that has to be out there."
Those hoping to catch a glimpse into Farrah's life can tune in to "Teen Mom OG," which returned to MTV on Monday. Farrah has reprised her role as the franchise bad girl and she's OK with that. She told International Business Times that while it may not seem like it all the time, she enjoys being on the show and remains focused on its positive aspects.
Read: Will Kail Lowry's New Boyfriend Appear On "Teen Mom 2?"​
"I definitely enjoy the experience and I think 'Teen Mom' has just been a running top show for Viacom, MTV, this network and if it's doing its job, then it needs to stay," she said. "I like to focus on the other single parents that really support our show. It does good things and I don't need to focus on the negative."
Although she claims to be looking on the bright side, Farrah was involved in a ton of drama with her "Teen Mom OG" co-stars ahead of the Season 6 premiere. The mother of one bashed co-star Amber Portwood for inviting her to her wedding, claiming that it was merely an attempt to garner attention. She told Radar Online she no longer wishes to be associated with Amber or her future husband Matt Baier.
"They lie and they need to stop using me to get attention for their wedding and book," Farrah told Radar Online. "I want nothing to do with their criminal behavior or lying evil groups of people they associate with." Farrah added, "I'm happy both the scam artists can be a happily married criminal couple!"
Tune in to "Teen Mom OG" Mondays at 9 p.m. EDT on MTV.
© Copyright IBTimes 2023. All rights reserved.