Who Is Kail Lowry's Baby Daddy? New Boyfriend Offered Money To Star On 'Teen Mom 2'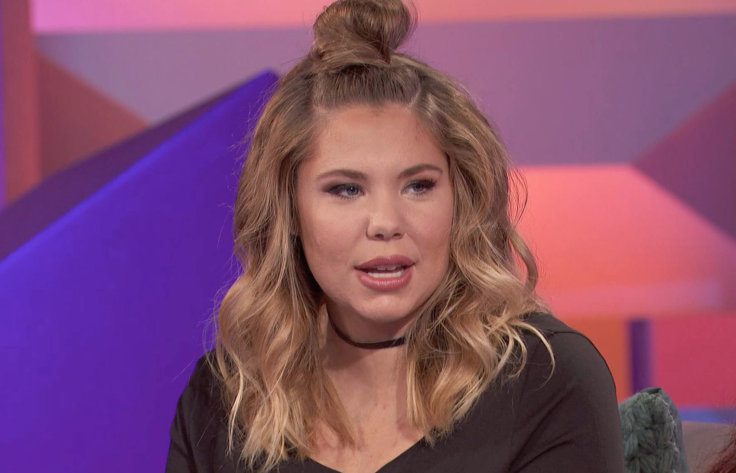 Don't expect to see Kail Lowry's new boyfriend on the next season of "Teen Mom 2." Her baby daddy reportedly isn't interested in starring on the MTV docuseries.
After weeks of refusing to reveal the identity of her third child's father, MTV is reportedly trying to get the unnamed man to star on the series' upcoming episodes. According to The Ashley's Reality Roundup, however, he isn't cooperating.
The site reports the father of Kail's new baby has been around for several shoots but "so far refused to sign a release form for the show." Not signing a release means the network can't show his face (they'll have to blur it out) or state his name in any episodes.
READ: Kail Lowry Teases Baby No. 3's Unique Name
"The show's producers are doing everything they can to get 'Mystery Man' to agree to appear before time runs out!" reports the site, stating MTV has even offered him money to appear. "Kail's crew has had to shoot around 'Mystery Man' as much as possible, but it hasn't been easy. Because of this, the show's producers are trying to convince him to appear."
A production source told the site that Kail's boyfriend doesn't want the "headache" that comes with starring on reality TV and also wants to maintain his "privacy."
While Kail has yet to reveal the identity of baby No. 3's father, reports indicate it is not her ex-husband Javi Marroquin, "Teen Mom" producer Larry Musnik, ex-boyfriend Jo Rivera and MTV producer JC Cueva. Rumors regarding her friend Chris Lopez remain unconfirmed.
Kail has also not yet announced the gender of her baby. While she's hinted she thinks a boy will join sons Isaac, 7, and Lincoln, 3, she has decided to wait until she gives birth this summer to find out the gender.
© Copyright IBTimes 2023. All rights reserved.