Father Makes Video Of Toddler Crying In Locked Cage To Anger Ex-Wife
A video shared on Chinese social media allegedly showing a toddler girl crying in a cage has sparked outrage and forced local police to launch an investigation. Officers from Chaozhou's Chaoan district in Guangdong questioned the parents of the 20-month-old girl seen in the video.
According to the South China Morning Post, some images shared online also showed multiple bruises on the child's limbs. One photo also showed a man putting his foot on the girl's face as she lay on the floor. During questioning, the father of the child told police he had set up the photos and video to send it to his former wife in order to make her angry.
Local media reported that the couple divorced in 2018 and the girl, their youngest daughter, lived with her father.
A medical examination of the toddler revealed there were no bruises and other injuries on the child as seen in the photos posted online, police said. Authorities have reportedly taken the girl into their care as her parents were being investigated. Other details about the case remain unclear. It was also not known if child abuse charges would be filed against the parents.
"I am speechless. This man is not entitled to be a parent," one person wrote on Weibo, China's version of Twitter. Another said: "He must have a psychological illness. I suggest he is put in a cage for a few days so he knows how his daughter felt."
Women's rights organization All-China Women's Federation's China Women's News also commented on the case on its official Weibo account.
"Children are not parents' private property and families are not in a blind spot where the rules don't apply," it said. "Moral education and persuasion cannot deter people, only a higher price for breaking the law can protect children. If parents abuse children or use violence against them, they must be punished according to the law."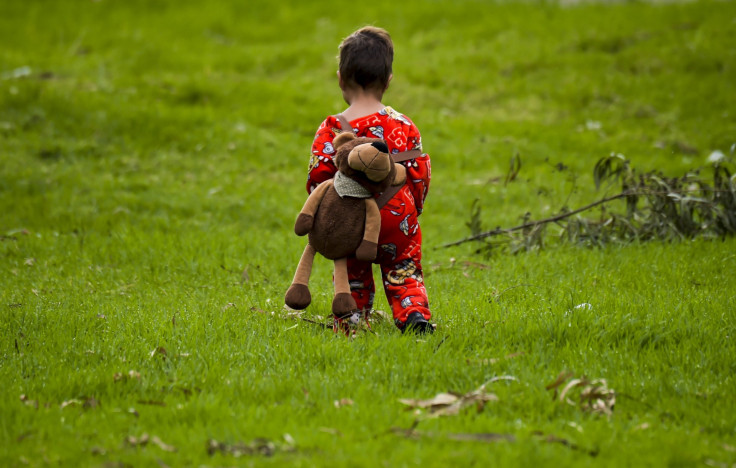 Earlier this month, a Chinese mother was caught on camera kicking her three-year-old daughter during a modeling shoot. The video went viral and sparked outrage online. The incident took place in the city of Hangzhou in eastern China's Zhejiang province on April 8.
"The child is so well behaved, she put down the basket so gently, and didn't even complain after you kicked her. You should apologize to your daughter, alright? And examine your own conscience!" one Weibo user wrote at the time. Another wrote: "My heart truly aches for your daughter. This time of their lives is supposed to be carefree, yet you are using it to make money. She isn't a tool."