Fauci Makes Final Thanksgiving Plea As US Fears Grow Of 'Mother Of All Superspreader Events'
KEY POINTS
Health officials across the U.S. are asking residents to stay put this Thanksgiving or risk making COVID-19's second wave even worse
The outbreak in the Midwest continues to rage after political inaction and public noncompliance with health guidelines
The virus has surged across geographic borders to threaten the coasts and Southern states as the U.S. surpasses 2,000 killed daily
U.S. health officials are making last-ditch efforts to prevent Thanksgiving from becoming the "mother of all superspreader events" as hospitals buckle under the resurgent COVID-19. Over 2,000 Americans died in just 24 hours Tuesday while public health workers face resistance from travelers and others who may ignore strict social-distancing measures.
North Dakota has led the nation in infections per capita, as it has since early September. Almost one in 10 North Dakotans have tested positive for the virus. The Midwest has been the epicenter of COVID-19's second wave due to state governments' reluctance to issue public health mandates and populations resistant to health guidelines.
While that region continues to see the worst outbreaks, infection and death rates have leveled out ever so slightly in recent days, the New York Times reports. Southern states and the coasts now seem poised to see their own severe second waves as arrivals from the Midwest outbreak subvert previously effective public health measures.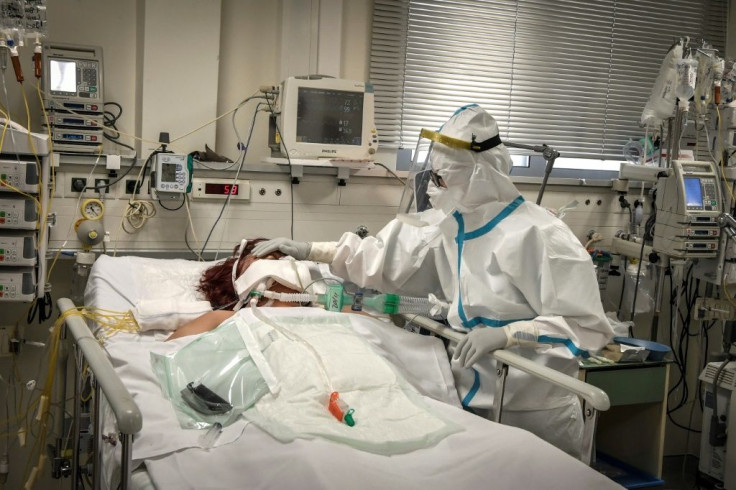 Officials have done their best to convince residents to stay in place for Thanksgiving and not risk infecting family. Dr. Anthony Fauci, who heads the National Institute of Allergy and Infectious Diseases, appeared Wednesday on ABC News' "Good Morning America" to ask people to hold out just a while longer.
"A sacrifice now could save lives and illness and make the future much brighter as we get through this," he said. "Vaccines are right on the horizon. If we can just hang in there a bit longer and continue to do the simple mitigation things, we're going to get through it. That's my final plea before the holiday."
Health care workers, however, are bracing for the worst. Some projections expect the death toll to surpass that of spring break despite improved treatment and lower death rates. Past resistance to and outright rejection of public health recommendations is what led to this second wave and experts warn that lingering suspicion of the virus may prompt a new surge in cases.
"[Thanksgiving is] potentially the mother of all superspreader events," Dr. Jonathan Reiner, a professor of medicine at George Washington University, told CNN on Tuesday. "One of the ways we think the Midwest was seeded with virus over the summer was with the Sturgis, South Dakota, motorcycle rally, where people were infected and then dispersed out through the Midwest. Now imagine that on a massive scale, with people leaving from every airport in the United States and carrying the virus with them."
Dr. Fauci shared the same concerns around the various vaccines rushing to production.
"It would really be terrible if we have three highly efficacious vaccines and people don't take it," he said. "We could crush this outbreak exactly the way we did years ago with smallpox, with polio and with measles. It is doable."
© Copyright IBTimes 2023. All rights reserved.