FCC Chairman Julius Genachowski Stepping Down: Jane Fonda, Gloria Steinem, Geena Davis And Women's Groups Petition Obama For A Female Replacement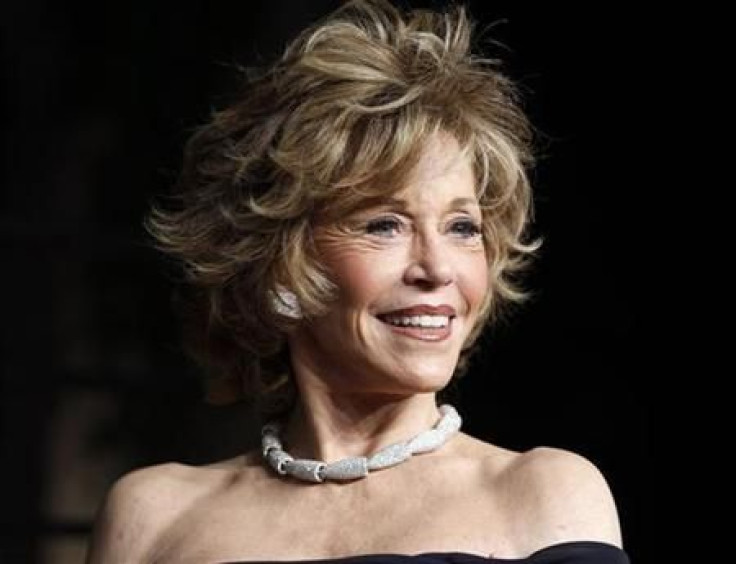 Federal Communications Commission Chairman Julius Genachowski announced on Friday that he will step down from his post sometime in the next few weeks.
The move had been expected, and now more than two dozen women's rights organizations think President Barack Obama should take the opportunity to make history by choosing a woman as Genachowski's successor.
Jane Fonda, Gloria Steinem and Geena Davis are among the prominent women's advocates who signed a letter urging Obama to nominate the first female FCC boss in the agency's 80-year history.
The letter, viewable as a PDF courtesy of the Women's Media Center, was sent to the White House on Friday. In it, the groups say women leaders are underrepresented in the country's media industry, and appointing a woman to head up the government's media watchdog would have a "bully pulpit" effect that could raise much-needed awareness about gender disparity in the upper echelons of media.
"You earned the majority of the women's vote because you represented views on issues from violence against women to pay equity," the groups said in the letter. "In your second term you can demonstrate your commitment to equality in leadership in a different but equally important area of the federal government, oversight of the media and telecom industries."
Fonda, Steinem and the feminist activist Robin Morgan founded Women's Media Center in 2005. Davis, in addition to being known for roles in movies such as "Beetlejuice" and "Thelma & Louise," is a vocal advocate for gender equality. In 2007, she founded the Geena Davis Institute on Gender in Media. Other prominent groups whose members signed the letter include She Should Run, the National Coalition on Black Civic Participation, the U.S. Women's Chamber of Commerce, the League of Black Women, the Paley Center for Media and Ms. Magazine.
Genachowski, who was appointed by Obama in 2009, is known for pushing the FCC toward a greater focus on broadband, which has helped fuel the growing mobile-technology industry. In a statement, the FCC said that wireless networks grew more than 40 percent, to $30 billion during Genachowski's tenure.
The women's groups believe this time the "best qualified candidates to chair the Federal Communications Commission are all women."
Tom Wheeler, a telecom policy expert and managing director of venture capital firm Core Capital Partners, is seen as the frontrunner.
The short list for Genachowski's successor also includes at least five women, most notably Karen Kornbluh, Obama's ambassador to the Organisation for Economic Co-operation and Development, according to multiple media reports. Other female candidates include Mignon Clyburn and Jessica Rosenworcel, both of whom are current FCC commissioners; Cathy Sandoval, an FCC official under Bill Clinton; and Susan Crawford, an open-Internet advocate who has advised Obama on technology issues.
In their letter, the women's groups urged the president to use the pending appointment as an opportunity to "raise the bar for representational diversity" in media.
"You have the chance to democratize the media with one key appointment when you nominate the next Chair of the Federal Communications Commission," they wrote. "We are writing to urge you to pick a woman."
Got a news tip? Send me an email. Follow me on Twitter: @christopherzara
© Copyright IBTimes 2023. All rights reserved.