FCC Orders T-Mobile To Show Customers Throttled Data Speeds On Speed Test Websites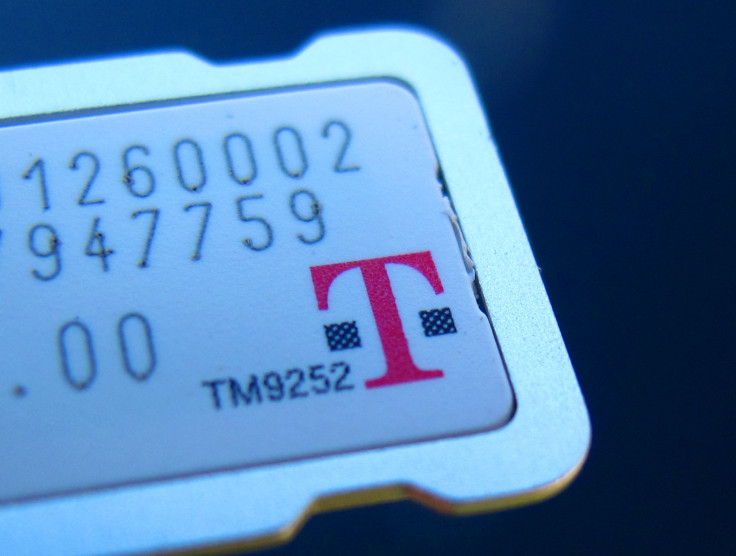 Throttling -- or the slowing down of connection speeds -- is a common occurrence for customers on mobile data plans. But getting an accurate read on those speeds has been particularly problematic for T-Mobile customers, since the carrier didn't apply those throttling limits to speed test.
That's about to change, as T-Mobile has been ordered by the Federal Communications Commission to provide accurate speed information for their customers' data connections. As part of the agreement between the FCC and T-Mobile, the carrier will send customers text messages with instructions on how to get accurate speed information, place direct links on T-Mobile handsets to accurate speed tests, and rework its disclosures to clarify the speeds customers experience based on their plan.
"Consumers need this information to fully understand what they are getting with their broadband service," FCC Chairman Tom Wheeler said in a press release.
T-Mobile offers its customers a number of high-speed data plans, ranging from a gigabyte to fully unlimited plans. Once customers reach their plan limit, the carrier throttles their speeds to 64kbps or 128kbps, depending on the plan, for the remainder of the monthly billing cycle. Customers aren't billed overage charges for data used beyond their plan's limits.
Though customers can be throttled after exceeding their data plan limits, T-Mobile didn't apply those throttling limits to speed tests, making it difficult for customers to obtain actual speed information for their mobile data connection.
As a result of the agreement between T-Mobile and the FCC, the carrier will begin making the changes to its network and is expected to complete the process within 60 days.
Carriers such as AT&T and Verizon Wireless currently do not offer new customers unlimited data plans without overage charges. But they continue to provide such plans if they were "grandfathered" from a previous service agreement. Unlimited data plans from those carriers work in a similar way, with users experiencing reduced data speeds after hitting a "soft cap," which can be anywhere from two to five gigabytes. Users on both networks are notified via text message when those limits are reached.
Most wireless carriers define their unlimited plans as providing unlimited data, not necessarily unlimited speeds. But that argument is also being challenged in court by the Federal Trade Commission, who filed a complaint against AT&T mobile in October, alleging that it "misled millions of its smartphone customers by charging them for "unlimited" data plans while reducing their data speeds, in some cases by nearly 90 percent." AT&T dismissed the allegations as "baseless."
© Copyright IBTimes 2023. All rights reserved.
FOLLOW MORE IBT NEWS ON THE BELOW CHANNELS