FDA Approves Abbott Laboratories Coronavirus Test, Company To Ship 150,000 Kits
KEY POINTS
Abbott Laboratories said it will ramp up production in its U.S. manufacturing locations to reach capacity of 1 million tests per week by late March
The FDA had last week issued similar authorization to Hologic, LabCorp and Thermo Fisher
The tests will be conducted typically with Abbott's m2000 platform, currently installed in 175 labs across the country
The Food and Drug Administration (FDA) on Wednesday issued an emergency use authorization to Abbott Laboratories, headquartered in Illinois, for its COVID-19 molecular test to meet the expanding needs in hospitals across the nation to spruce up their diagnostic capabilities.
Abbott Labs said it was planning to immediately distribute at least 150,000 tests to customers in the United States, besides speeding up productions at its U.S. manufacturing locations to meet government's objective of delivering 1 million testing kits per week, Reuters reported.
In the face of the rising cases of COVID-19 in the U.S., with the count now reaching 9,464, the country has been majorly lagging behind in terms of its diagnostic capabilities. Earlier this month, the White House acknowledged it had a shortfall of coronavirus test kits while the nation was looking forward to the Trump administration to deliver 1 million testing kits that week as promised.
The U.S. Centers for Disease Control and Prevention (CDC) reported that just over 30,000 tests were conducted thus far while public health officials deemed stocking up on more test kits severely important.
"This is an example of what people can achieve when they come together in a moment of great need," John Hackett, divisional vice-president of applied research and technology at Abbott told Reuters.
The tests will be conducted with the help of Abbott's m2000 RealTime System, which is currently installed in 175 laboratories across the nation.
"The majority of the systems are in hospital labs or academic center labs," Hackett said. "These are the places where you need them."
Abbott is the new entrant in the list of labs that received emergency use authorization over the last week. FDA earlier rolled out similar approval for Hologic, LabCorp, and Thermo Fisher. Medical devices used to diagnose and respond to public health emergencies are made available only on the basis of emergency use authorization.
Abbott Laboratories stock went higher at the New York Stock Exchange by 1.5% in after-hours trading when the news came, according to FOX Business.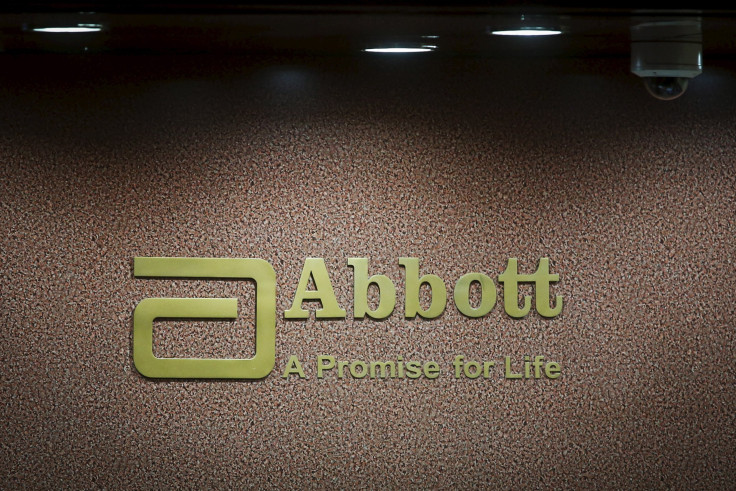 © Copyright IBTimes 2023. All rights reserved.