FDA Warns Of Mercury In Imported Cosmetics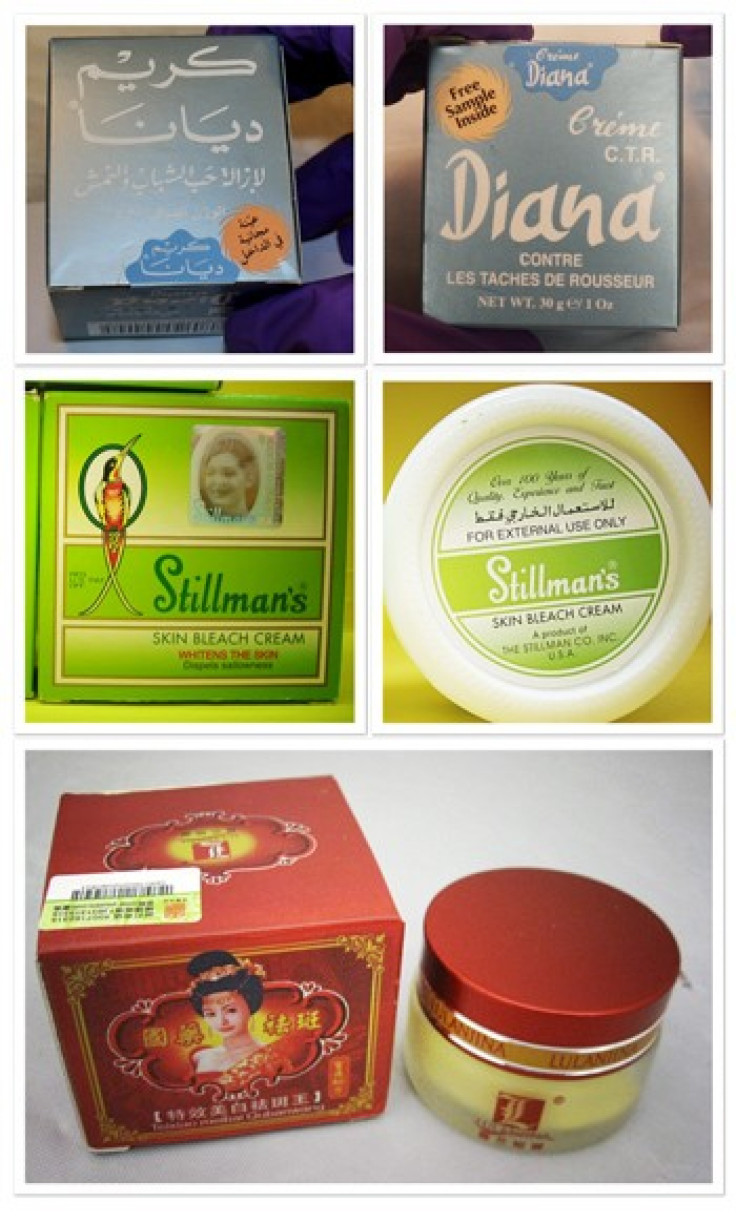 Imported cosmetics including skin creams and lotions sold across the U.S. to help hide age spots and blemishes might contain poisonous mercury, according to a report from the Food and Drug Administration.
Health officials in California, Illinois, Maryland, Minnesota, New York, Texas and Virginia all reported finding mercury-containing cosmetics on store shelves.
The cosmetics tested are used to remove age spots and blemishes and are sold as skin creams, lotions and soaps, according to an FDA statement. The blemish-removing cosmetics are made overseas and illegally sold online and in stores, it said.
Many of these products are coming into the country through channels we can't easily track, such as international mail and personal baggage, Gary Coody, consumer safety officer at the FDA, said in a statement. That's why it's so important for consumers and sellers to know about the dangers of possible mercury poisoning associated with the use of these skin products.
Symptoms of mercury poisoning include tremors, irritability, memory problems, depression and tingling in the hands and feet, according to the Environmental Protection Agency.
So far, health officials believe creams made by Lulanjina, Crème Diana, Qian Mei, Fasco, Stillman's and Jiao Li all contained mercury, according to the Minnesota Department of Health. However, the health department tested only a handful of products, leaving an open question of what other cosmetics contain mercury.
A wide variety of skin-lightening products is available, from many different sources, and it isn't possible to test all of them for mercury, the health department said on its website. For that reason, these products should always be used with caution.
Health officials recommend consumers check the ingredients before using any product to see if mercury is listed. It might also be called calomel, mercuric, mercurous or mercurio, according to the Minnesota Department of Health.
The FDA recommends consumers should avoid any product that doesn't carry an ingredients list or isn't labeled in English.
There have been several reports of mercury poisoning. A Texas teenager who used mercury-containing cosmetics had to be hospitalized, according to FDA officials. A California woman also had symptoms of mercury poisoning after using a face cream for three years, according to an update last year from the California Department of Public Health.
If you suspect mercury poisoning, however, wash your hands and any other body part that has come in contact with the toxic substance and contact your healthcare professional. Before throwing the product out, seal it in a plastic bag and contact your local environmental health agency for disposal instruction, the FDA's website said.
Exposure to mercury can have serious health consequences, Charles Lee, a senior medical advisor at FDA, said in a statement. It can damage the kidneys and the nervous system, and interfere with the development of the brain in unborn children and very young children.
© Copyright IBTimes 2023. All rights reserved.