'Fear The Walking Dead: Flight 462' Episode 16 Released Early On AMC App; TV Character Makes Finale Appearance Before Season 2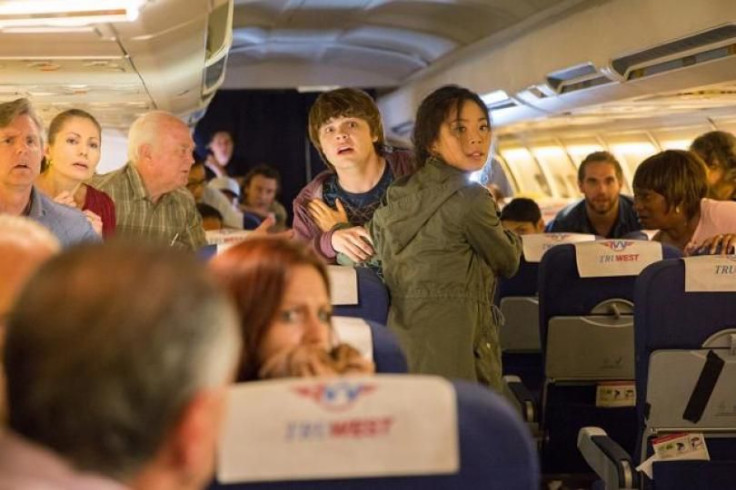 It's all over for both the audience and most of the passengers aboard the plane on AMC's companion web series "Fear the Walking Dead: Flight 462." The 16-part web series debuted its final installment on Monday, six days ahead of its regularly scheduled premiere during the Season 6 finale of "The Walking Dead."
As many fans already know, "Flight 462" premieres new episodes during commercial breaks of "The Walking Dead" Season 6 before putting them up online soon after. However, after the penultimate episode debuted during Sunday's episode, AMC offered its web users the full-length video of "Fear the Walking Dead: Flight 462" six days early.
As previously announced, the main reason to pay attention to "Flight 462" is the fact that one surviving cast member from the web series will make his or her way onto the cast of "Fear The Walking Dead" Season 2 in an unknown capacity. That's the theme that was really highlighted in episode 16, which brought on a member of the TV series' cast to help bridge the gap between the two shows.
After last week's episode brought the plane into a nose-dive over the streets of Los Angeles, the final installment took things to the ground, but not in the way many were expecting. The episode opens on Nick (Frank Dillane) from "Fear the Walking Dead" Season 1, strolling through his neighborhood after the National Guard had taken control of the area. As those who watched the entirety of Season 1 know [SPOILER ALERT] Nick is eventually captured by the soldiers and taken to a second location that his family has to bust him out of. This means that the events of "Flight 462" have taken place before that.
Nick looks up and sees a large plane frantically drifting toward the ground. With L.A. being overrun by the dead and the character in question more focused on finding drugs than plane survivors, he doesn't think much of it. However, up in the air, the passengers are terrified, with some abandoning their oxygen masks and simply accepting their inevitable fate. The episode ends with National Guard soldiers running past Nick, presumably toward the impending plane wreckage.
Sadly, the final episode doesn't reveal who the surviving passenger is that will join the cast in Season 2. It's unclear when the AMC spinoff drama will reveal the fate of the remaining passenger, or passengers, aboard the plane, but fans will no doubt have to tune in to Season 2 of "Fear the Walking Dead," after it premieres on April 10, to see how it all shakes out for the unluckiest passengers in the apocalypse. In the meantime, they can watch all of "Flight 462" at AMC's website or by way of its official mobile app.
© Copyright IBTimes 2023. All rights reserved.