'Fear The Walking Dead': Why The Vultures Aren't Typical 'Walking Dead' Villains
"Fear the Walking Dead" introduced a new group of survivors dubbed as the Vultures in last night's episode of the AMC series. While they didn't physically harm any members of Madison's group, they are actually the main antagonists in Season 4. Apparently, the Vultures are unlike any adversary fans have seen on "The Walking Dead" franchise before, because for one, they're not murderers; they just let nature run its course and then pick up what is left.
"The Vultures are a group that doesn't believe in setting down roots," co-showrunner Ian Goldberg told TV Guide of the Clarks' new foes.
"We kind of thought of them as a force of nature," added co-showrunner Andrew Chambliss of the Vultures. "As [their group leader] Mel (Kevin Zegers) says, 'this is just the way it is.' That's the thing that is so hard to fight because the Vultures really aren't the enemy, it's the world."
As Chambliss pointed out in a separate interview with Entertainment Weekly, the Vultures don't see themselves as the bad guys. "They don't even call themselves the Vultures," Chambliss said. "That's just kind of the pejorative name that we hear Strand (Colman Domingo) use in that final scene at the end of Season 4, episode 2. But they kind of see themselves as the good guys who are just trying to do the right thing and just trying to explain that this is the way the world works now. I think that's the thing that will make what Madison and her family have to do so difficult because it really is almost like they're fighting a force of nature."
Though viewers haven't seen any act of violence from the Vultures yet, that doesn't mean that Madison's group sees them as harmless. "Usually when the bad guys show up, they make a lot of noise, and they're the complete opposite," Danay Garcia, who plays Luciana, said of the Vultures. "That's what keeps it very interesting for us because being quiet in the apocalypse is very scary."
What do you think of the Vultures so far? Tell us your thoughts in the comments section below!
"Fear the Walking Dead" Season 4 airs Sundays at 9 p.m. EDT on AMC.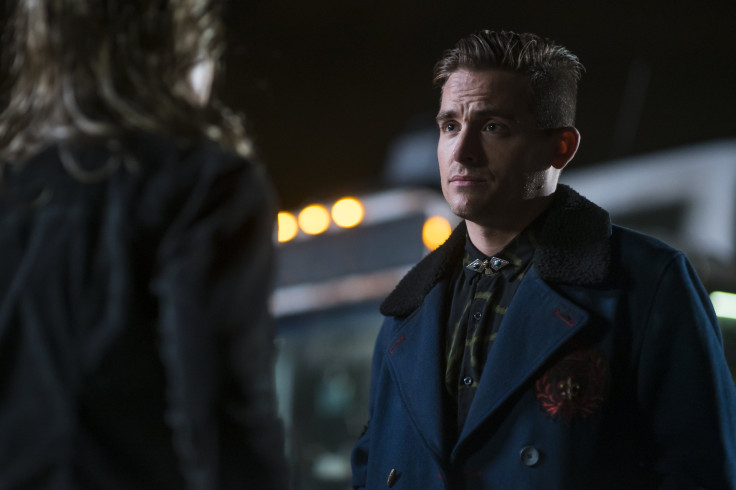 © Copyright IBTimes 2023. All rights reserved.