Federal Agents Arrest Reported White Supremacist Accused Of Planning To Bomb A Colorado Synagogue
Federal officers on Friday arrested a suspected white supremacist accused of planning to bomb a synagogue in Colorado.
Richard Holzer, 27, was arrested by FBI officers after a sting operation to identify the source of a bomb threat to Temple Emanuel in Pueblo, Colorado. Holzer had reportedly met with the undercover officers to buy bombs and equipment to carry out the bombing.
The sting operation into Holzer began in September when an undercover agent reportedly got in contact with him through Facebook. The agent allegedly posed as a female white supremacist who shared Holzer's ideals. After getting in touch, Holzer said he was previously a member of the Ku Klux Klan and a skinhead, which the agent responded with pictures of herself in clothing with white supremacist iconography.
Holzer first tipped agents to the alleged bombing on Oct. 3 when he reportedly told the undercover agent he was going to "scope" out Temple Emanuel as part of a racial holy war. His first plan was to reportedly use Molotov cocktails to burn down the synagogue and poison its water supply with arsenic thanks to a "witch doctor."
The agent allegedly told Holzer she could get her hands on pipe bombs from overseas to carry out the plan instead.
The group then met on Friday, where Holzer was arrested and allegedly waived his Miranda rights to confess.
President of Temple Emanuel Michael Atlas-Acuna told reporters he didn't know about the bomb threat until he received a call from FBI agents Monday morning. He initially waived it off as a joke until he called the number back.
Atlas-Acuna will reportedly meet with FBI agents on Monday night.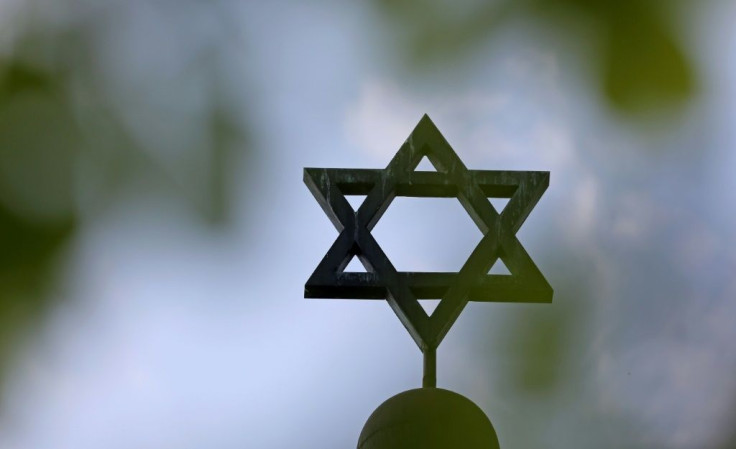 © Copyright IBTimes 2022. All rights reserved.
FOLLOW MORE IBT NEWS ON THE BELOW CHANNELS