Feng Xiaogang, Chinese Director Of 'Remembering 1942,' Censored While Discussing Censorship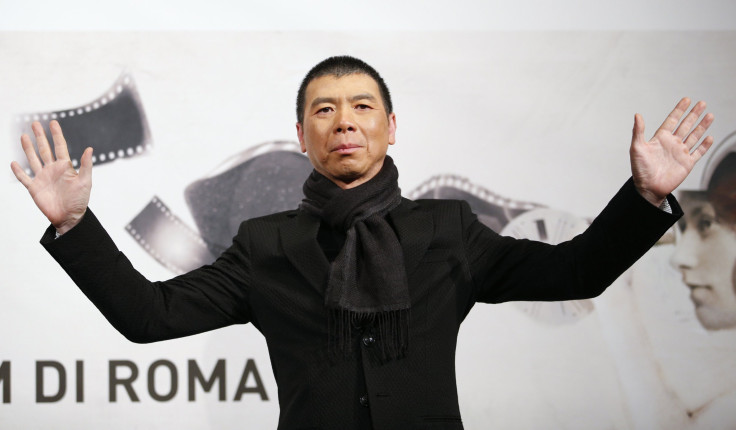 In a moment of unintentional irony, Feng Xiaogang, a film director famous enough in China to be known as the country's Spielberg, got censored while discussing how difficult it is for Chinese filmmakers to deal with censorship.
The now-viral moment occurred during Feng's acceptance speech when the China Film Directors Guild honored him as Director of the Year on April 12.
"In the past 20 years, all of China's directors have had to work with a great torment," Feng said with tears streaming down his cheeks, "and that torment is [beep]."
The word that was blocked out is "shen cha," which means censorship in Chinese.
Feng went onto say that often, directors are ordered to cut their films, regardless of the harm to their quality. "How did we persist through all of this? It's only because fools like us. We love filmmaking too much," he said, and the room exploded into applause.
Even though the sensitive word is never heard on TV, Feng's message struck a chord with the audience at the awards show and with Chinese netizens, who have since retweeted the video many times on the Twitter-like Weibo platform. Social media, though also heavily censored, have given the Chinese people an unprecedented venue to discuss and criticize policies they are not happy with.
SARFT, the state-run agency responsible for censoring TV, films and other forms of entertainment, is one of the most controversial topics in China. Even veteran filmmaker Ng See-yuen only dared hinting at it in an interview with IBTimes China, which is why Feng's audacious speech has generated so much attention on social media.
Feng is one of the best-known filmmakers working in China today. His works include a "World without Thieves," "The Banquet," "Aftershock," and his latest, "Remembering 1942."
Way to make Feng's point for him, SARFT.
Watch Feng Xiaogang's acceptance speech (in Mandarin, without subtitles) here.
© Copyright IBTimes 2023. All rights reserved.