Is Fergie Quitting The Black Eyed Peas For Double Dutchess? Will.i.am Tells All
After suggesting that Fergie was departing the Black Eyed Peas (BEP) for good in a recent interview, will.i.am felt it was necessary to set the record straight.
"Since the beginning of Black Eyed Peas, we've always had amazing vocalists that appeared on the mic with us. People like Macy Gray, Esthero, Debi Nova, Fergie. On Elephunk, there were several females that appeared on that album," he told Ahlan! magazine.
Read: Nicki Minaj Poses With Kim Kardashian, Fergie At Fashion Los Angeles Awards 2017 [PHOTOS]​
Fergie served as the front-woman of the popular hip-hop group for several years. Therefore, a quote like this sounds as if she was a part of the groups past, not their present or future. Considering her exit couldn't be further from the truth, will.i.am's quote was most likely taken out of context.
Since the Ahlan! interview proved to be a hot topic of discussion with Twitter, will.i.am need to set the record straight on "people [who] will report whatever they want to report."
"Lies," he wrote in a Tweet. "@Fergie is focusing on #DoubleDutchess & @BEP is doing #MastersOfTheSun… That doesn't mean @fergie is out of the group #BEP4ever."
After one Twitter user suggested that BEP should wait for Fergie to close out her solo project before releasing a new album, the rapper responded with: "The new BEP project is not a traditional 'album'… It's multi dimensional, innovative, deep, technical, NEXTlevel!!! #MastersOfTheSun."
The confusion of Fergie's involvement with BEP all started with Ahlan! magazine's desire to investigate the truth behind the group's long hiatus. Like many loyal fans of the group, the magazine wanted to know when the world can expect new music from the group.
Read: Will.I.Am And Kendall Jenner's Wireless Earbuds Buttons Launch On Apple Store For $229
Ahlan! made it a priority to address the rumors of Nicole Scherzinger's potential involvement with the group. After Scherzinger was spotted with BEP band member Alp.de.Ap in January this year, rumors sparked that she would be stepping into Fergie's place. As he continued to discuss Fergie's future solo project, The Pussycat Dolls singer was also confirmed by the BEP frontman to be "on the new BEP project."
"As for replacing, what people know The Black Eyed Peas to be, nobody is replacing Fergie. She's working on her solo project at the moment," he said to Ahlan! magazine. "We're on this brand-new experience, celebrating 20 years of Black Eyed Peas putting out music. We worked on a bunch of songs on her solo record, we're proud that she has her label, but Black Eyed Peas are pushing it forward in terms of content, technology, and experiences on our new project, Masters of the Sun."
From the moment the group's hiatus was birthed, Fergie has maintained a career as a solo act. Her first solo project — The Dutchess — was released 11 years ago, but her sophomore effort — Double Dutchess — is slated for a summer 2017 release date. The "Fergalicious" singer has released a few singles recently, including "L.A. Love (La La)" which became the theme song of E!'s "Kourtney and Khloé Take The Hamptons."
In late 2016, Fergie told Radio.com that she would understand her bandmates decision to move on without her.
"I know they're in the studio making music, and you know what? I am so happy for anybody who needs to make music in their life," she told Radio.com. "They need to do that, and we just need to be happy for each other."
Fortunately, thanks to will.i.am's confirmation Friday, she will still be on board for the next BEP album.
While we are very excited to see a new solo album from the songstress, we are more than ready to hear new music from BEP, too.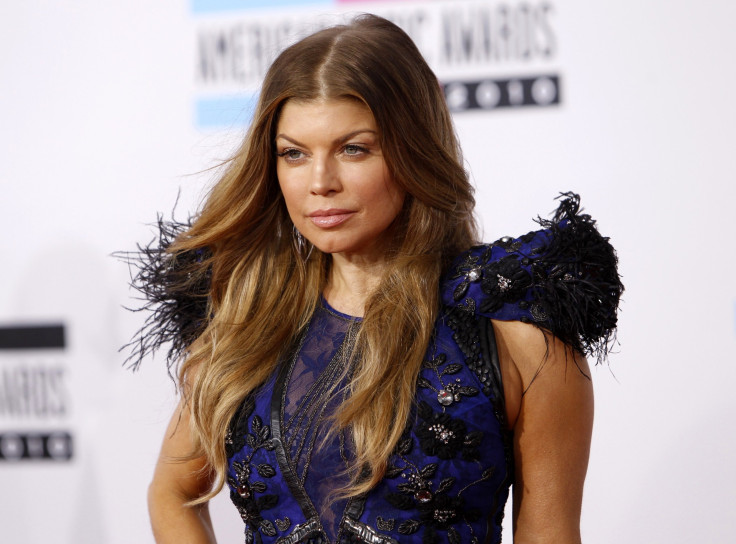 © Copyright IBTimes 2023. All rights reserved.