Ferguson The Play? Documentary Filmmaker Staging Michael Brown Case Grand Jury Testimony [VIDEO]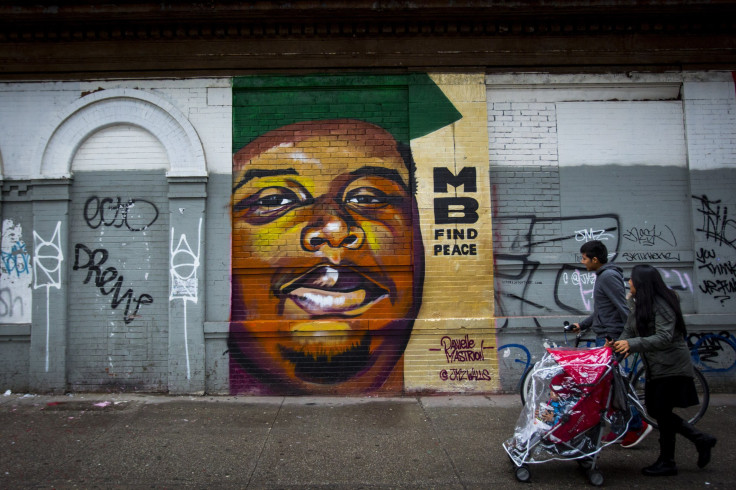 Audiences in Los Angeles will soon get to judge the merits of the Michael Brown case in dramatic readings of the grand jury witness testimony in the controversial police shooting in Ferguson, Missouri, Deadline Hollywood reported Sunday. Theater Verite Collective will preview "Ferguson" for four nights next month at the Odyssey Theatre after which the audience will act as grand jurors and decide if former Ferguson Police Officer Darren Wilson should have been indicted in Brown's death last year.
In the play, the audience will hear witness testimony exactly as the Ferguson grand jury heard it after the Aug. 9 shooting. Brown, an 18-year-old African-American who was unarmed when Wilson fatally shot him, became the lightning rod for violent protests and demonstrations around the nation. The Ferguson grand jury decided against charging Wilson in November. Findings of federal investigation, while also clearing Wilson of civil rights violations, disputed several witness accounts of Brown surrendering with his hands raised before he was shot.
"There are 5,000 separate documents in the grand jury testimony and there are 20 different perspectives from law enforcement and forensic experts, but a lot of it was from eyewitness testimony and even Brown's friend," said Phelim McAleer, who is the playwright and a regular New York Post columnist. "There were liars on both sides and everyone I've shown the script to were shocked by the details of it that they didn't know."
The theater group plans to tour the play and will eventually stage it in Ferguson, Deadline reported. The play is being crowdfunded through Indiegogo, much like McAleer's previous projects. His most recent success was with last year's campaign for the documentary "Gosnell," about the abortion doctor Kermit Gosnell. The Indiegogo fundraiser for Gosnell became site's most successful ever, raising more than $2.25 million in 45 days.
In an video promoting the project, McAleer said he considers the play among his most important projects. "I'm a journalist originally, so that is my first love," McAleer said in an interview with Deadline. "That is where my heart is, covering crime and bringing the truth to life -- so it is a natural extension of that."
© Copyright IBTimes 2022. All rights reserved.
FOLLOW MORE IBT NEWS ON THE BELOW CHANNELS