Ferguson Protesters Also Mourn St. Louis Shooting Victim [PHOTOS]
ST. LOUIS, Mo. -- The unrest in Ferguson, Missouri, simmered Tuesday as protesters focused on a new incident. An African-American man was shot and killed by two St. Louis police officers after he apparently advanced on them with a knife.
"I was just at home when I saw this on TV. My first thought was 'why' and my second thought was, 'I have to get down there," Felicia King, 35, who lives nearby, told International Business Times. "I need to be with my people and I have to see for myself."
Michael Brown supporters gathered at the scene of the St. Louis man's death and chanted, "Hands up! Don't shoot," a refrain used by protesters since the unarmed teen was shot and killed by
Ferguson Police Officer Darren Wilson
Aug. 9. By early evening, about 100 people were at the scene, holding up signs as they chanted.
"This is not good, that's all I can say," Trina Williams, 39, who lives around the corner, told IBT. "We still haven't resolved this other incident yet," she said. "This is not good at all."
Tuesday's shooting happened a few miles from Ferguson, the St. Louis suburb where Brown was killed. Tuesday's victim has yet to be identified, but Police Chief Sam Dotson told reporters the suspect took energy drinks and a package of pastries from a nearby convenience store, NBC News reported. The victim, 23, was "acting erratically, walking back and forth, up and down the street."
The officers repeatedly ordered the man to put down the knife. Even when they drew their weapons he continued to flash the weapon at them, the chief said. The man allegedly told police: "Shoot me now. Kill me now."
When he came within feet of the officers, they fired. "One of the witnesses described it as a suicide by cop," Dotson said.
But "this here is just ridiculous. They need to change the rules," Reggie Dotson, 38, who has been at the Ferguson demonstrations daily, told IBT. "I mean is this standard practice? What about Tasers?"
(Additional reporting by Maria Vultaggio)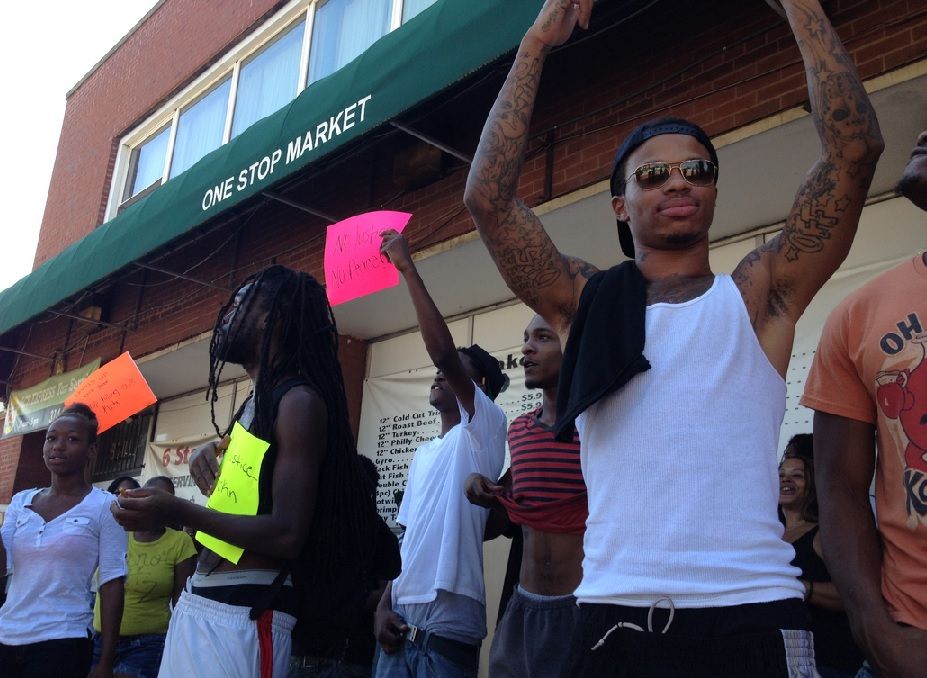 © Copyright IBTimes 2023. All rights reserved.