Fever While Pregnant Increases Autism Chance By 40% In Newborns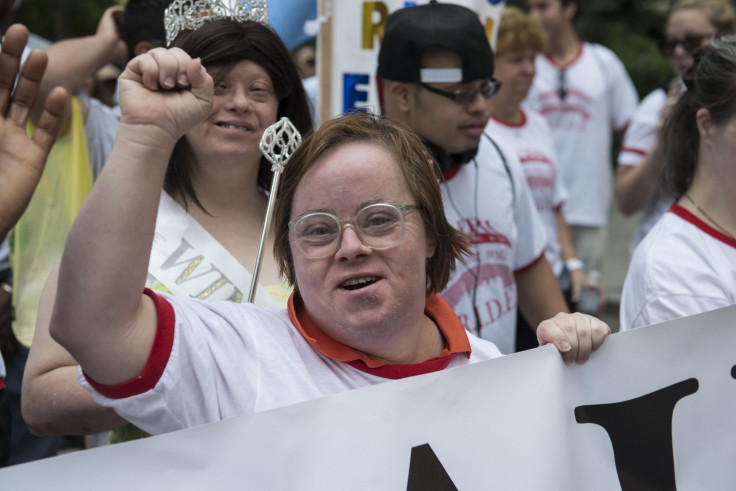 According to a recent study, published Tuesday, expecting mothers, who come down with a fever during the pregnancy, especially in the later stages, have a higher risk of giving birth to a child who suffers from autism.
The study, which was conducted by Columbia University's Mailman School of Public Health, took into account 95,754 Norwegian children born between 1999 and 2009. Out of the total number, 15,700 children were born to mothers who had developed a fever during their pregnancy. And out of the pregnant women who had fever, 583 gave birth to autistic children.
The research, however, failed to conclude if there was any definite cause-and-effect relationship between fever during a pregnancy and autistic newborns. It was only able to establish that there is a definite association between the two.
However, Associate professor of epidemiology at Columbia University's Mailman School of Public Health in New York City, Mady Hornig, has contaradicted the finding of the study stating it is not a given that every woman who develops a fever during her pregnancy term will invariably give birth to an autistic child.
Read: Tisha Campbell, Robert De Niro, Sylvester Stallone: Celebrity Parents Whose Children Got Diagnosed With Autism
"Fever is a response to a wide range of infections, and it is common during pregnancy. The absolute risk is low. The vast majority of women who get an infection with fever, even flu, are not going to end up having a child with autism," Hornig added, the News Independent reported.
Instead, Hornig said it might just be some deficiency in the mother's immune system that causes the child to be born autistic. "There is something in the mother's immune response that may increase the risk for the infant," Hornig said. "But it's not in every mother. We don't think this is a pathway for autism. We don't think it's the only way autism is triggered in children."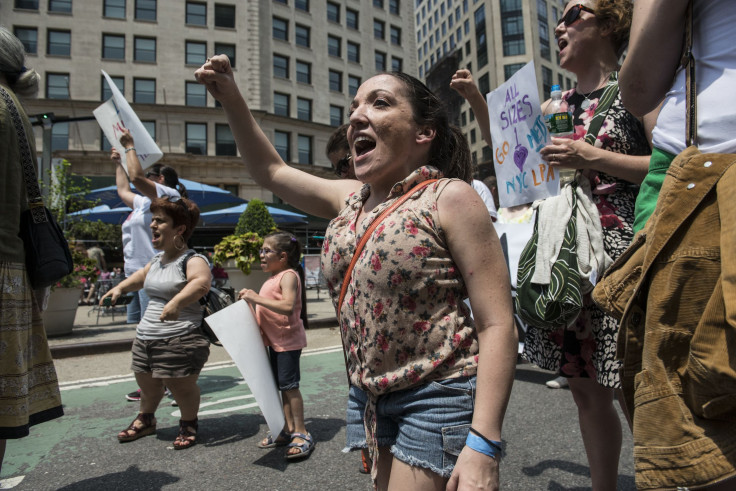 The study also showed women who took ibuprofen to treat their fevers ran a lower risk of giving birth to autistic children. However, John Snow Professor of Epidemiology and director of the Center for Infection and Immunity, W. Ian Lipkin, stated that the effect of the drug with regard to preventing autism, was inconclusive and hence, researchers need to look at better alternatives that prevent prenatal infections from contributing to autism in newborns.
"Future work should focus on identifying and preventing prenatal infections and inflammatory responses that may contribute to autism spectrum disorder," Lipkin stated.
Read: World Autism Awareness Day Quotes: 11 Best Quotes From People With Autism
It was seen that women who ran a temperature more than 99 degrees during the early stages of pregnancy have 36 percent more chances of giving birth to an autistic child while the risk is increased to 40 percent in women who had fever during the second trimester.
However, women who had multiple instances of fever after two and a half months of pregnancy ran a 300 percent increased chance of delivering a child with autism.
A number of factors have been established in the past that can increase the chances of someone being born with autism. Family history has been ruled as one of the major roots of autism.
"The primary known risk factor for autism is family history," says Rebecca Landa, PhD, director of the Kennedy Krieger Institute's Center for Autism and Related Disorders in Baltimore, Everyday Health reported. "Family history of an autism spectrum disorder can increase the risk for an autism diagnosis."
Other factors like older fathers, dangerously low birth weight, premature birth and unknown genetic mutations can also cause autism in newborns.
© Copyright IBTimes 2022. All rights reserved.
FOLLOW MORE IBT NEWS ON THE BELOW CHANNELS