As Fewer Young Voters Fail To Turn Out, Sanders Falls Behind
KEY POINTS
In at least six states, exit polling showed lower youth turnout than in 2016
In several, Sanders also claimed a smaller portion of young voters
Past elections show young voters often fail to take their enthusiasm to the polls
Although Sen. Bernie Sanders, I-Vt., undoubtedly enjoyed good results on Super Tuesday, his campaign had hoped to claim far more delegates than they ultimately did. Much of that, it would seem, could be blamed on a poor turnout from young voters – in some states, lower participation than in 2016.
During his campaign, Sanders had consistently enjoyed strong support among college-aged Democrats, frequently holding rallies which would be filled with young, enthusiastic supporters. But it would seem that this energy didn't entirely translate to the various primaries and caucuses over the past week.
Exit polling conducted by USA Today found major dips in the turnout of voters aged 17 to 29 in a handful of states. Not only did fewer voters from this age group go to the polls in Alabama, North Carolina, South Carolina, Tennessee and Virginia, in three of them Sanders won a smaller percentage of this voter block than he did in 2016.
It's not entirely clear what spurred these turnout dips. It's possible young voters in 2016 were more polarized – as the race, by this stage, had already narrowed to Sanders and Hillary Clinton. It's also possible that the popular sentiment that President Donald Trump can't be allowed a second term in the White House is being reflected in the Democratic primary so far, as many are turning to Biden as the moderate, safe choice.
Unfortunately for Sanders, however, this not only reflects a long-standing trend in the United States in which young voters largely fail to show up at the ballot booth, but it could cast doubts on his ability to defeat Trump this fall.
As it stands, Sanders is currently trailing former Vice President Joe Biden by more than 70 delegates. While that gap isn't impossible to bridge, it is looking increasingly likely that the senator from Vermont won't be able to claim the most pledged delegates by the Democratic National Convention. It's also looking less likely that either candidate will be able to claim the necessary majority of delegates to secure their nomination, leaving it up to the superdelegates.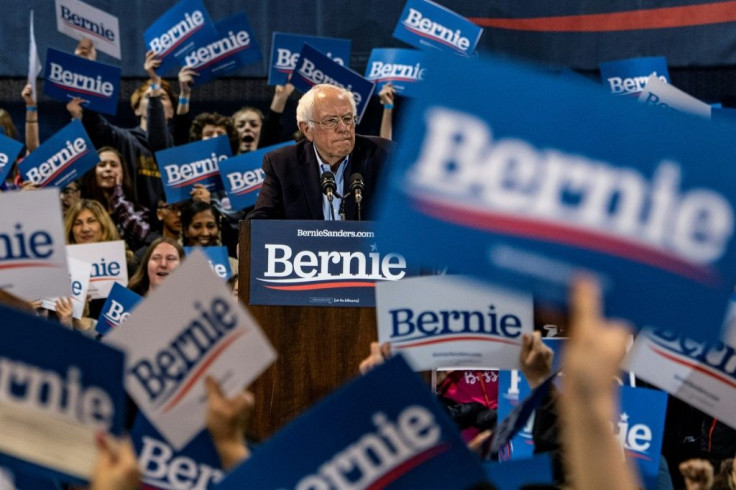 © Copyright IBTimes 2022. All rights reserved.
FOLLOW MORE IBT NEWS ON THE BELOW CHANNELS