'FIFA 21' And 'Madden 21' For PS5, Xbox Series X Highlight EA Sports Offerings
KEY POINTS
A brief glimpse into "Madden NFL 21" and "FIFA 21" was shown during the tail end of the EA Play Live 2020 streaming event
Improved graphics, loading times, and gameplay are expected when these games arrive on the PlayStation 5 and Xbox Series X
The processing power of the next-gen consoles will place a premium on things like weather effects, sweat on player's faces, stadium sounds, etc. in these games
The next generation of gaming consoles won't be starving for sports games from EA Sports.
As one of the final revelations during EA Play Live 2020, GameSpot reports that EA Sports provided a brief glimpse of two of their more popular franchises for the coming PlayStation 5 and Xbox Series X. "Madden NFL 21" and "FIFA 21" will available for both as well as platforms from the current generation.
Though hardly in-depth gameplay demonstrations, the video that EA Play Live did showcase presented the briefest of snippets from camera angles one would normally see during replays instead of in-game action. With incredible levels of detail on player's faces including sweat, it's a tantalizing preview of just how far graphics in sports video games have come.
EA is promising a range of improvements for "Madden NFL 21" and "FIFA 21" thanks to the power of the PS5 and Xbox Series X. EA created the new website called "Feel Next Level" to talk about and show off those updates.
The PS5 editions of "FIFA 21" and "Madden NFL 21" will make use of the console's new DualSense controller to give players the ability to literally feel the "impact of shots, passes, catches, kicks, tackles, and hits with immersive controller haptics."
As with previous games in these series, faster loading times are a necessity and EA Sports is well aware of it. "Never lose focus as stadium environments will load with unprecedented speed, letting you get to the kick-off in seconds," EA said.
A "deferred lighting system" will allow the games to offer ultra-realistic graphics for player models and other parts of the stadiums while "dynamic lighting" will help make faces, har, and uniforms look even better on top of improvements to the look of player physiques.
Since American football and football/soccer are played mostly outdoors, weather can often impact games, and weather elements are expected to be better this year, with elements like rain and snow called out as being specifically improved. Additionally, the weather conditions will affect "cloth definition," reports GameSpot.
EA also again reiterated that customers who buy "Madden NFL 21" on PS4 or Xbox One will have access to the PS5 or Xbox Series X version without paying a dime. That will also be the case for "FIFA 21" as-you'll just need to buy the game before next year's edition in the series to qualify.
However, EA emphasizes the fact that the next-gen versions of "Madden NFL 21" and "FIFA 21" are different games, not simple ports running at higher resolutions. Nothing specific was mentioned regarding what to expect specifically from those versions, but expect them to include new features that are probably not in current-gen versions.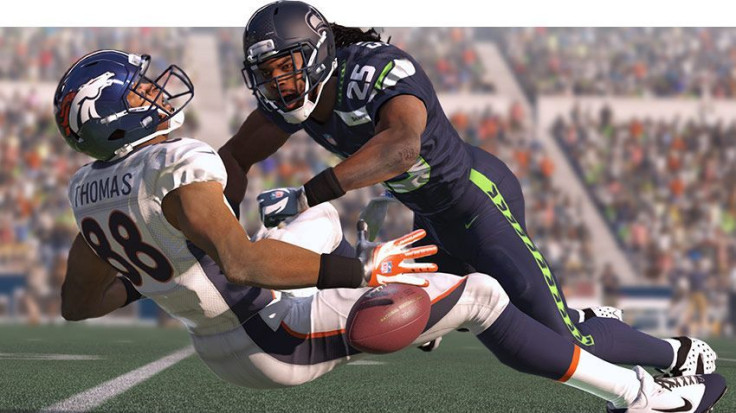 © Copyright IBTimes 2023. All rights reserved.