FIFTY FIFTY 'Barbie' OST Music Video Canceled, Agency Denies Lawsuits As The Reason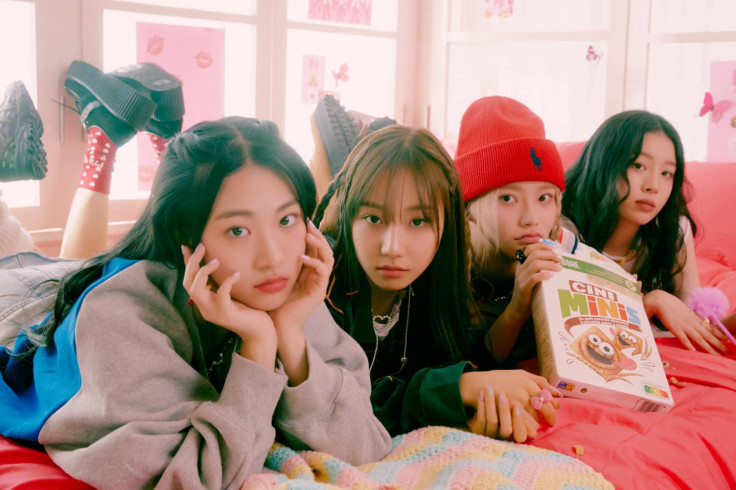 KEY POINTS
The shooting for FIFTY FIFTY's "Barbie Dreams" music video was canceled
The group's agency denied that the dispute between the company and the idols was the reason for the cancellation
Some of FIFTY FIFTY's activities have also been canceled, including its participation in KCON L.A. 2023
FIFTY FIFTY will no longer film a music video for "Barbie Dreams" — its upcoming song for the official soundtrack of Margot Robbie's "Barbie" — amid the group's legal dispute with its agency, Attrakt.
It was announced in May that Sio, Saena, Aran and Keena will take part in "Barbie: The Album" and release the song "Barbie Dreams" featuring American rapper Kali. FIFTY FIFTY was also set to release a music video for the song, but South Korean news outlet Ilgan Sports reported Tuesday that filming had been canceled allegedly due to the conflict between the rising girl group and its label.
On the same day, Attrakt released a statement confirming that the music video was indeed canceled but clarified that the legal dispute had nothing to do with the decision.
"It's true that at present, we have been unable to film a music video for the 'Barbie' OST. Member Aran was sick and had to undergo surgery, and she needed about two months to recover, so we were unable to schedule a shoot for the music video. But then the current situation happened, so it became difficult [for us to film a music video]," a representative for the agency said, according to Soompi.
Attrakt has been involved in several lawsuits over the past week after it alleged that a third party — later revealed to be producer Ahn Sung Il and his production team The Givers — attempted to "poach" FIFTY FIFTY. Attrakt also accused Warner Music Korea — the subsidiary of Warner Records, which partnered with FIFTY FIFTY in April — of collaborating with the third-party agency.
Attrakt filed criminal charges against Ahn, who was previously in charge of producing FIFTY FIFTY's music, alleging fraud, breach of duty and obstruction of business.
The Givers, however, filed a counter-lawsuit against the small agency for allegedly spreading false information. It also clarified that it helped Warner Music Korea promote the group globally following the success of its chart-topping single "Cupid."
Warner Music Korea also denied allegations that it had been involved in approaching FIFTY FIFTY about violating their contracts with Attrakt to sign with another agency.
Meanwhile, all four members of FIFTY FIFTY sued their agency for an alleged breach of contract and betrayal of trust. They also applied for a temporary suspension of their exclusive contracts with Attrakt.
The group alleged that Attrakt broke its part of the contract when it failed to listen to the members' pleas, disclosed a member's health condition and surgery without permission, failed to be transparent with financial documents, and forced them to promote as a group despite health issues, according to a statement obtained by South Korean outlet Edaily.
Amid the dispute, some of FIFTY FIFTY's projects and activities were reportedly canceled, including a commercial with an international football player, a guesting on one of South Korea's biggest variety programs, and an endorsement deal with an unidentified global electronics company, Edaily reported. International Business Times could not independently verify this information.
FIFTY FIFTY's scheduled appearance at KCON L.A. 2023 was also canceled. The group was originally scheduled to perform at the three-day event at the Crypto.com Arena and Los Angles Convention Center on Aug. 19.
FIFTY FIFTY's "Barbie Dreams," along with the rest of the songs on the soundtrack, is set to be released on July 21, the same day "Barbie" hits theaters in the U.S.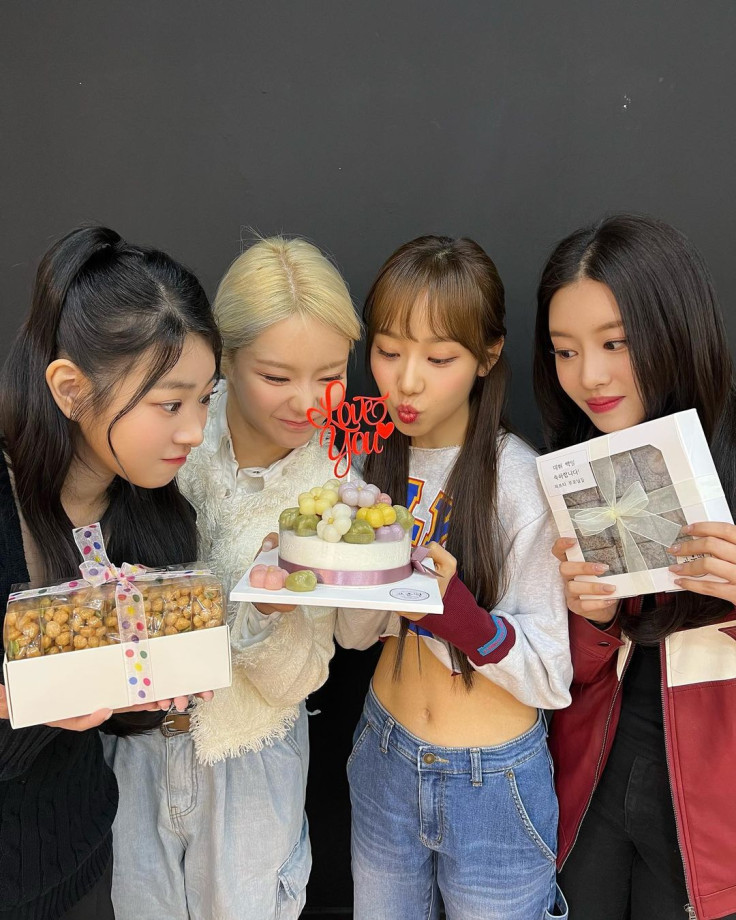 © Copyright IBTimes 2023. All rights reserved.