'Fifty Shades Darker' Movie Rumors: '50 Shades Of Grey' Producer Talks Possible Sequel
Although "Fifty Shades of Grey" has yet to make its way from the page to the screen, fans of the best-selling novel are already asking if the book's sequel, "Fifty Shades Darker," the second in a trilogy, will get its own big-screen adaptation.
Despite huge fan anticipation for the February 2015-slated release of the "Fifty Shades of Grey" film, "Fifty Shades" producer Dana Brunetti said there are currently no solid plans to make a sequel.
"We just wrapped, and we will talk about it a year from now," Brunetti, 40, told MTV News at the 2014 Academy Awards in Los Angeles, Calif., on March 2, while accompanied by his girlfriend, actress Kristin Chenoweth.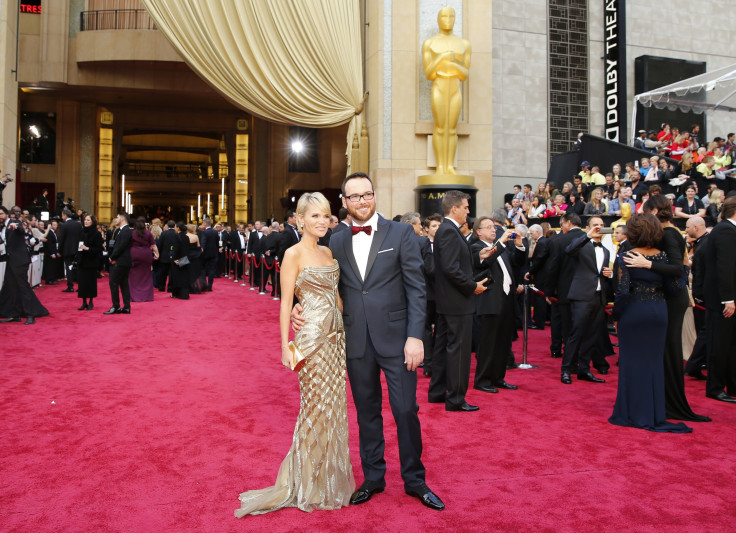 According to Brunetti, while there are no plans to continue the relationship of Christian Grey (Jamie Dornan), a sexually sadistic billionaire, and his lover, Ana Steele (Dakota Johnson), onscreen, the idea of making a sequel isn't completely out of the question.
"We haven't even started discussing it yet," he said. "We just want to get this one wrapped and get it cut, and we'll see the cuts and see how it goes once it's released. We'll see what happens next."
Although there is no official word on the possibility of a "Fifty Shades Darker" feature film adaptation, Brunetti said that such a film, which would be based on the best-selling E.L. James romance novel of the same name, would undoubtedly please fans due to James' participation in the filmmaking process so far and the decision to keep the film adaptation faithful to the original books.
"She was very hands-on, so to have the author there definitely makes it pretty faithful," said Brunetti, who added that he has a close bond with the 50-year-old author. "E.L. was there every day," he later said.
Brunetti updated fans on the erotica film last month when he shared a behind-the-scenes picture of Dornan, 31, sporting a Freddy's BBQ Joint T-shirt in honor of his Netflix series, "House of Cards." The image, on the filmmaker's Facebook page, was posted following fans' requests for an image of the native Irish actor and an update regarding a potential "Fifty Shades" trailer release date.
"Fifty Shades of Grey" began filming in Vancouver's GasTown District back in November. After weeks of shooting scenes from the popular literary series, including the fan-loved coffee date scene and Charlie Tango helicopter sequences, the movie wrapped there in February. "Fifty Shades of Grey" is currently scheduled for a February 13, 2015, U.S. theater release.
© Copyright IBTimes 2023. All rights reserved.