'50 Shades of Grey' Movie Starts Filming: Jamie Dornan, Dakota Johnson Film 'Fifty Shades' Coffee Date Scene As Christian Grey, Ana Steele [PHOTOS]
After months of rumored behind-the-scenes drama, casting shakeups and premiere-date pushbacks, "Fifty Shades of Grey" officially started filming in Vancouver, Canada, late last week.
In photographs obtained by JustJared.com, the stars of the erotica film adaptation, actors Jamie Dornan and Dakota Johnson, can be seen portraying their roles of sadistic billionaire Christian Grey and his inexperienced lover, college graduate Anastasia "Ana" Steele. According to the report, the duo shot the first scene of the franchise at an undisclosed location in the GasTown District of Vancouver Sunday.
While it wasn't clear which scene was being filmed, the duo appeared to be shooting the "coffee date" scene from E.L. James' first installment in her trilogy, in which Grey attempts to learn more about the mysterious Ana Steele.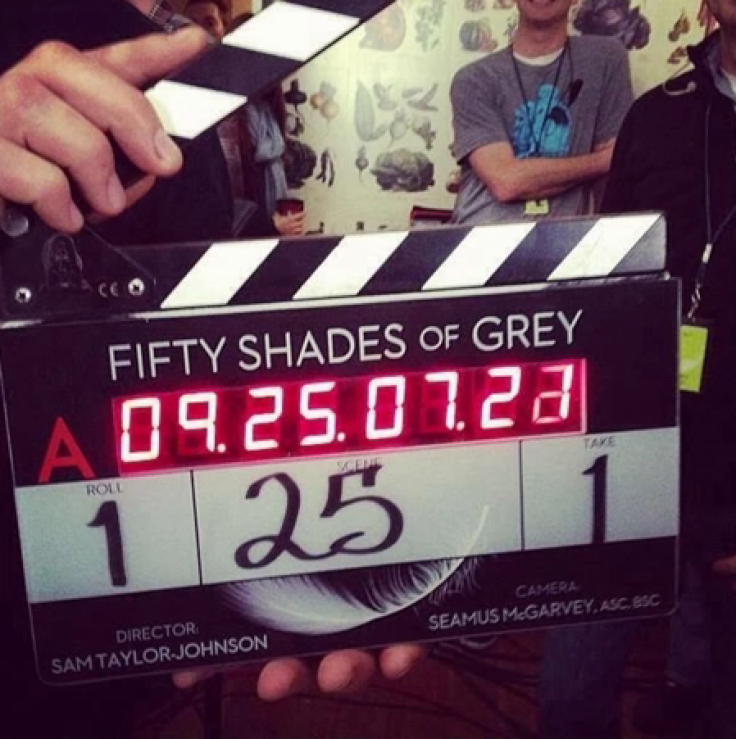 Prior to the release of the images, James, 50, shared a behind-the-scenes photo of the film's production on social media Sunday. "Action," tweeted the native British author, alongside an Instagram image of the film's clap board showing the words "take one, roll one," confirming that "scene 25" of the script was in production. Film producer Dana Brunetti posted a similar photo on Twitter with the message "And so it begins…" on Sunday, later adding, "Here we go."
The release of the on-set images marks the second time the film's stars have been spotted as their characters. The acting duo last put on their "Fifty Shades" character attire to grace the cover of Entertainment Weekly in November.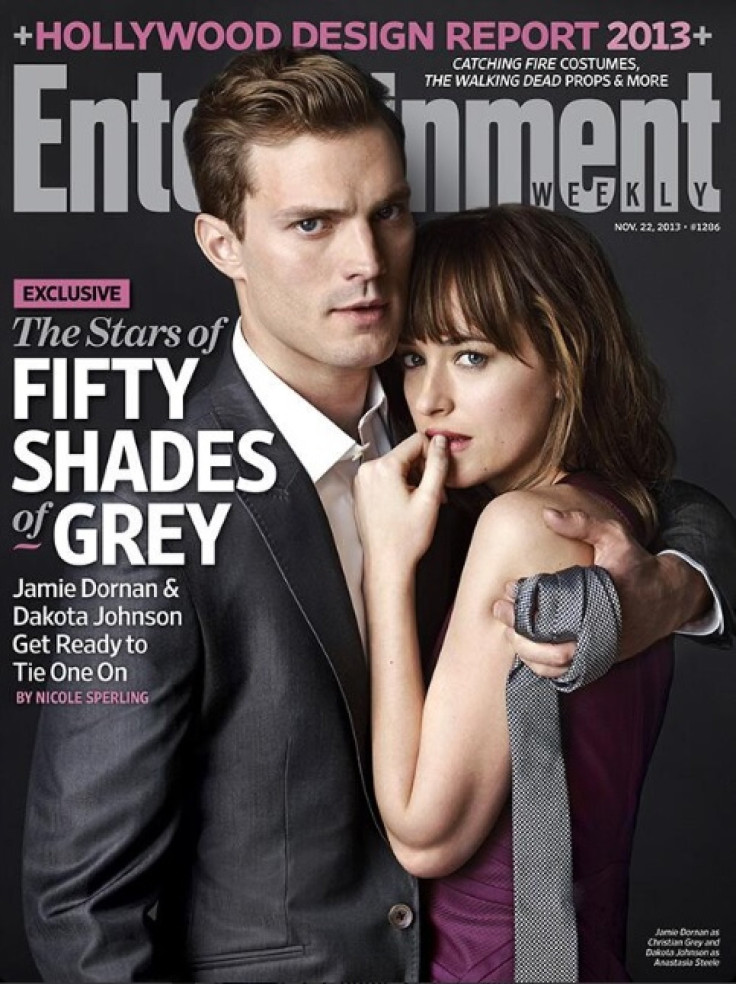 Last month Brunetti revealed plans to create two separate versions of the film, one to satisfy an "R" rating from the MPAA and another to pacify fans. "This is just my opinion, and this doesn't mean this is going to happen, but I always thought it would be really cool if we released the R version and then we had an NC-17 version that we released a few weeks later," Brunetti revealed to Variety. "Everybody could go and enjoy the R version, and then if they really wanted to see it again and get a little bit more gritty with it, then have that NC-17 version out there as well," he said.
"Fifty Shades of Grey" is currently scheduled for a February 13, 2015, release. According to the Hollywood Reporter, the film, which was originally scheduled for an August 2014 premiere, is anticipated to become a winning "date movie" at the box office next Valentine's Day.
© Copyright IBTimes 2023. All rights reserved.