'Fifty Shades Darker' Movie Trailer Loses Record Title To Disney's 'Beauty And The Beast'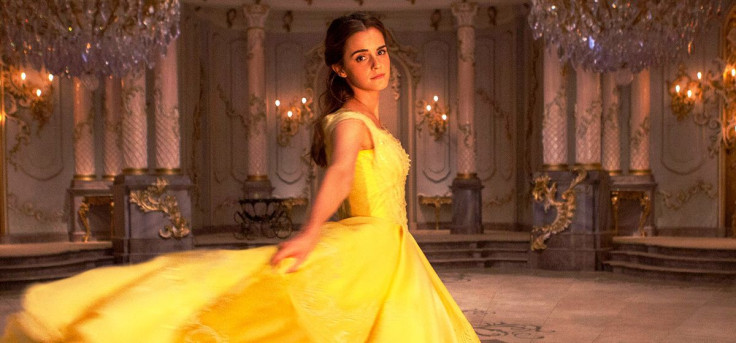 The trailer has only been out for two days but Disney's "Beauty and the Beast" reboot is already breaking records. Released on Monday, the "Beauty and the Beast" trailer has become the most-viewed movie promo within the first 24 hours of release.
The trailer was view 127.6 million times in one day, surpassing the previous record holder, "Fifty Shades Darker" and its 114 million views, according to Variety. The romance film, due to premiere in February 2017, previously beat "Star Wars: The Force Awakens'" 112 million views.
According to Disney, the "Beauty and the Beast" trailer was viewed 9.8 million times on YouTube during its first day. It picked up another 29 million views on Facebook, 27 million views of which were from star Emma Watson's official page.
The trailer gave fans their first in depth look at the characters in action such as Watson's Belle, Dan Stevens as the Beast, Luke Evans as Gaston and Ian McKellen as Cogsworth. While the film will not be a shot-for-shot remake of the 1991 animated film, many of the scenes in the new trailer are reminiscent of the original.
"['Beauty and the Beast' is] so beautiful as is. The thing was translating it into this other dimension, into a new medium, really — a photo-real, live action film — and then filling it out," director Bill Condon told Entertainment Tonight. "People do behave differently, obviously, in reality from the way they do in an animated film. So it was more about translation and expansion than reinvention, I would say."
The director, as well as Watson, have taken some liberties in changing Belle's backstory and look, although Condon says Belle hasn't changed too much. "I wouldn't say that so much about the backstory as just she and her father both share this quality, but we very much worked through the scenes with her and with every actor. It wasn't [just] Emma."
Watson wanted Belle to be an inventor and also made some changes to her wardrobe. Instead of wearing ballet shoes, Belle will now wear boots. Watson also got rid of Belle's corsets.
"We created a backstory for her, which was that she had invented a kind of washing machine, so that, instead of doing laundry, she could sit and use that time to read instead," said Watson. "So, yeah, we made Belle an inventor."
"Beauty and the Beast" hits theaters on March 17, 2017. ​
© Copyright IBTimes 2023. All rights reserved.